Custody of at-Risk Children Can Be Granted to Grandparents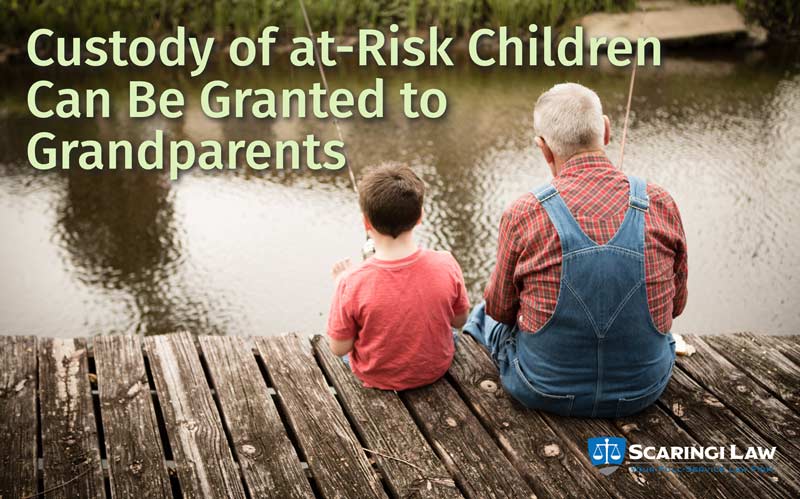 For me, what I appreciate most about being an attorney is that I have the opportunity to try and help people every day. Lately, I've noticed a trend that many of my consults include grandparents seeking some form of custody or protection over their grandchildren. With this in mind, I think it's important to discuss some of the issues I've been hearing and my approach to these concerns.
To start, it's important to note that in Pennsylvania, the biological parents have a lot of authority and will receive preference in the courts to have physical and legal custody over their children. This is unless there exists a reason for that authority to be removed from the biological parents. That being said, what can constitute a valid reason to remove the children from their biological parents and who can initiate that process?
Pennsylvania law is very specific as to who may bring actions in court for custody over children. Part of the Grandparents Rights Act is found in Title 23, Section 5324 of the Pennsylvania Code. This statute lists which individuals are allowed to file an action for physical or legal custody, and in some cases, when they are allowed to bring an action for custody.
To no surprise, the first individuals listed with authority to bring an action for custody are the legal parents of the children. However, what happens when the parents are unable to care for their children? The following portions of the statute list individuals other than the parents who can file for custody.
Particular to my recent consults, the statute makes clear that a grandparent, who is standing in loco parentis to the child (i.e. this means the grandparent is serving as the functional equivalent of the parents with the parents' consent), can file for any type of custody. Further, a grandparent, who is not presently standing-in as parent for the grandchild, may file for custody under the following circumstances:
The grandparent's relationship with the grandchild began either with the consent of the parent of the child or under a court order;
The grandparent has assumed or is willing to assume responsibility for the child;
AND when one of the following has been met:

1. The child has been determined to be a dependent by the juvenile court;
The child is substantially at risk due to parental abuse, neglect, drug or alcohol abuse or incapacity;
OR the child has resided with the grandparent for a period of 12 consecutive months, the legal parents removed the child from the grandparent's home, and the grandparent files a custody action within six months after the removal.
There are two points to take away from the above law: First, it is possible for grandparents to assume legal and physical custody over their grandchildren; Second, the right to ask the court for custody over grandchildren is limited to specific circumstances.
I emboldened section "2" above since this is the primary reason why grandparents come to me in the first place. One hopes they never need to stand between their children and their grandchildren. Unfortunately, the times when grandparents have come to me were well after their adult children have failed in caring for their own children.
In my experience, drugs are often an issue with one or both the biological parents and the grandparents need to step in to shield their grandchildren from this toxic behavior. In other cases, I've learned of instances of physical abuse that put the grandchildren at risk for bodily harm. No child should have to be exposed to this type of environment. Fortunately, these children have grandparents that care for them and are willing to help in any way possible.
If you believe your grandchildren are at risk of harm, neglect or abuse and would like to find out more information about how you can obtain custody of your grandchildren, schedule a free consultation with one of Scaringi Law's family law and grandparents' rights attorneys.

Posted By
Victor G. Myers, Esq.
Categories: