Robert M. Sakovich, Esq.
Associate Attorney
Attorney Robert M. Sakovich joined Scaringi Law in 2015 and is based in our Harrisburg office. Mr. Sakovich focuses his practice on family law, firearms law and mental health.
Mr. Sakovich's family law practice includes every type of divorce, custody, support, children and youth and protection from abuse matters throughout Central Pennsylvania. Over the years, he has developed a particular expertise in handling more complex divorce cases in which he puts to use his deep educational background in business, accounting, and finance. These skills are of particular benefit to clients with divorce and support cases involving closely-held businesses, professional practices, pensions and other retirement accounts, stock options, deferred compensation agreements and other more complex financial instruments and property. If your divorce or support case involves more complex property or financial matters, you are well served by having Mr. Sakovich represent you. Mr. Sakovich has developed an extensive practice representing clients in complex and hotly contested custody actions as well, including cases involving grandparents' rights, relocation and interstate child custody matters. He has also developed considerable experience, reaching back to his days as a law clerk in Family Court, in representing parents involved in the children and youth system. Mr. Sakovich has developed a reputation for being an aggressive advocate for his clients, who according to one opposing counsel, very much embodies the saying among some in the family law bar about Scaringi Law attorneys, "They don't stop fighting even when they're winning."
Mr. Sakovich has also developed a niche practice, under the direction of Scaringi Law founding attorney, Marc A. Scaringi, in the area of firearms rights and restoration. Scaringi Law is a leading firm in protecting, restoring, and advancing firearms rights. Mr. Sakovich represents individuals who have been denied their right to possess a firearm and who have had their license to carry concealed firearms denied or revoked. He represents clients through the Pennsylvania Instant Check challenge system both at the Attorney General and Court of Common Pleas levels. Mr. Sakovich also has considerable experience in expunging prior involuntary commitments under Section 302 and 303 of the Mental Health Procedures Act thus restoring his clients' firearms rights. He is also innovating a practice referred to as "as applied" constitutional challenges in which he seeks the restoration of firearms rights of individuals who are otherwise prohibited from possessing firearms under federal law.
If you or a loved one is involved in an involuntary commitment under the Pennsylvania Mental Health Procedures Act, Mr. Sakovich can assist you in challenging the commitment at the hearing before the Mental Health Review Officer, in the Court of Common Pleas, or on appeal in the Pennsylvania appellate courts. Mr. Sakovich will work fast and hard in attempting to secure your or a loved one's freedom from an involuntary commitment.
Prior to joining Scaringi Law in 2015, Mr. Sakovich had most recently clerked for York County Court of Common Pleas Judge Joseph C. Adams, who at the time presided over the court's Family Law Division. Mr. Sakovich's role in his clerkship included the drafting of pretrial memoranda and court opinions for custody, child and spousal support, juvenile delinquency, and general civil litigation matters. He also assisted in implementing new case administration procedures designed to increase the chamber's productivity, particularly in relation to custody conciliations. Mr. Sakovich's work highlighted ways the process could be made more efficient to deliver just resolutions in a shorter time and in a less costly manner – a goal he continues to strive for in his practice today.
Mr. Sakovich's commitment to always acting in the best interest of children goes beyond his legal practice. In his senior year at the Pennsylvania State University, he served as communications chairman for Springfield, a nonprofit group that raises money to help children with cancer and their families in conjunction with the university's annual dance marathon known as THON. Under Mr. Sakovich's leadership, Springfield raised nearly $178,000 for pediatric cancer patients in 2010.
Mr. Sakovich is based in the Harrisburg office. He is a graduate of the Pennsylvania State University Dickinson School of Law and has an undergraduate degree from the Pennsylvania State University, as well. He is a member of the Pennsylvania and Dauphin County Bar Associations.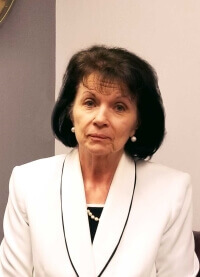 Legal Assistant:
Attorney Sakovich is assisted in his practice by his paralegal,
Amy M. Brady
. Ms. Brady joined Scaringi Law in 2013 and has over 8 years of experience as a paralegal and a Bachelor of Science in Legal Studies. Ms. Brady takes great interest in Mr. Sakovich's clients and their cases. She assists Mr. Sakovich in drafting pleadings, preparing witnesses, reviewing discovery and preparing for court appearances. She is an invaluable resource to and advocates for her clients. Ms. Brady is a true partner to Mr. Sakovich and is always ready, willing and able to take care of any client need or request.
Joined the firm
Areas of Practice
Bar Admissions
Pennsylvania, 2013
U.S. District Court Western District of Pennsylvania, 2013
U.S. District Court, Middle District of Pennsylvania, 2015
Dickinson School of Law of the Pennsylvania State University, University Park, Pennsylvania

J.D. - May 2013
Honors: Dean's Scholarship

Pennsylvania State University, University Park, Pennsylvania

B.A. - May 2010
Honors: Dean's List
Honors: T.S. Fitch Memorial Scholarship
Honors: Gilbert Sealfon Scholarship
Honors: Penn State Student Leader Scholarship
Major: Print Journalism
Minor: Legal Environment of Business
Pennsylvania State University, Research Assistant to Professor John E. Lopatka, May 1, 2011 - March 1, 2013
West Shore Web Marketing, Self-Employed Website Designer, March 1, 2009 - June 1, 2012
York County Court of Common Pleas, Law Clerk to the Honorable Joseph C. Adams, March 1, 2014 - October 1, 2015
Pennsylvania Bar Association
York County Bar Association
Dauphin County Bar Association
Harrisburg Young Professionals
Pro Bono Activities
Springfield, an independent Penn State Dance Marathon organization , August 1, 2007 - May 1, 2012

Bio
Education
Employment
Professional & Civic Associations
Community Involvement
Case Results
Blog Entries
Videos
Reviews