Pennsylvania unlocks new DUI punishment
As Pennsylvania begins to modernize its Prohibition-era liquor laws, it is also serving up changes in the way it punishes some first-time DUI offenders.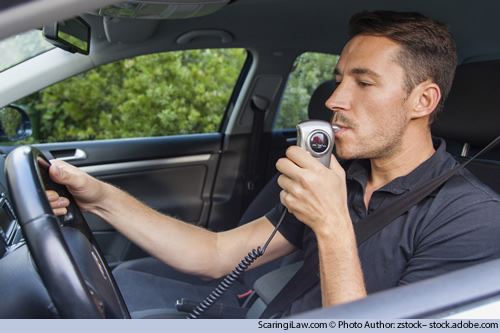 Under a bill Gov. Tom Wolf signed in May, Breathalyzer-enabled ignition interlock devices will be greatly expanded when the law takes effect in 2017. These devices, which prevent a motorist from driving if he or she is intoxicated, will become a new sentencing option for drivers convicted of their first DUI with a blood-alcohol content (BAC) higher than 0.10 percent.

Under current law, these drivers would face a one-year license suspension upon conviction. But soon, these drivers could earn back a provisional license after just six months if they agree to use the interlock device for one year.

The convicted driver will be responsible for the costs of the installation and lease of an approved device, as well as for associated fees.

Driving is a privilege, not a right
Because a driver's license is crucial to most people's employment, the new interlock law is seen by many as a more desirable alternative to losing their license for a year.
According to the PA DUI Association, Pennsylvania's new law could make as many as 12,000 additional DUI drivers statewide eligible for the devices each year.
Already, about 5,500 interlock devices were installed in 2015 in Pennsylvania, TribLive.com reported. And according to the PA DUI Association, which downloads and analyzes information from these devices under a contract with the state, the ignition interlocks prevented a potential DUI driver some 53,000 times. Even better, drivers with the systems blew clean more than 14.3 million times.
How the new law works
Currently, the requirement for ignition interlocks applies only to repeat DUI offenders - drivers with more than one offense within a 10-year period. The new law opens up the devices as an option for first-time DUI offenders with the requisite BAC.
To obtain an IILL, the driver would file a form with PennDOT and pay a non-refundable $65 application fee upfront. Proof that an approved ignition interlock system has been installed in all vehicles the driver intends to operate also must be provided with the application, as must proof of financial responsibility.
The interlock systems are estimated to run between $800 to $1,300 to lease and install for each vehicle. Pennsylvania is estimating that IILL license fees will not only cover all the governmental costs of the program, but also bring in an additional $2 million annually.
The fine print
Drivers who have not been convicted previously of DUI within the preceding 10 years would be immediately eligible for an IILL. Persons who have a 12-month license suspension pursuant to a DUI conviction must first serve six months of the suspension before becoming eligible. Those with an 18-month license suspension pursuant to a DUI conviction must first serve nine months of the suspension before becoming eligible.
An employment exception exists for those who are under an IILL. If a person with an IILL must, in the scope of his employment, operate a motor vehicle owned by the employer, he does not have to have an ignition interlock installed. However, there is no employment exception if the employer-owned vehicle is made available for the employee's personal use, or if the work vehicle is wholly or partially owned or controlled by the affected employee.
School buses also are excluded from all IILL exceptions.
As beer and wine becomes easier to buy at grocery and convenience stores, the new law comes at an opportune time and is designed to ensure that DUIs become as rare as a fine cognac.
As former chief prosecutor for the PLCB's Nuisance Bar program and past assistant counsel to the PLCB Attorney, Frank C. Sluzis of Scaringi & Scaringi, P.C. is among Pennsylvania's leading experts in representing the interests of alcohol-serving establishments. He can be reached at 877-LAW-2555 or info@scaringilaw.com
Posted By
Scaringi & Scaringi, P.C.
Categories: