Prenuptial Agreement — It's Not Romantic, But It's Smart.
By Erin K. Komada, Esq.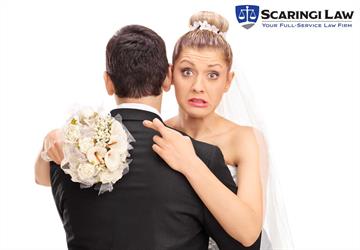 If you're getting married, and you have assets, or even if you don't, you may want to seriously consider speaking to an attorney about having a Pre-Nuptial Agreement. What a Pre-Nuptial Agreement does is delineate what property will be yours and what property will be your spouse's in the event that you later dissolve the marriage. It also may include the waiver of certain rights at the time of divorce; for example, many Pre-Nuptial Agreements will state that both parties waive their right to seek alimony in the event of a divorce. Practically speaking, a Pre-Nuptial Agreement can save you money, time, and headaches if your marriage ultimately does not last. Rather than fighting with your soon-to-be ex at the time of divorce, a Pre-Nuptial Agreement has laid out in advance how the marital property is to be divided and typically all we need to do is file the appropriate paperwork to secure the Divorce Decree.
If you are planning on tying the knot, call 717 775 7195 and see how a prenuptial agreement can be a good idea for all parties involved.

Posted By
Erin K. Komada, Esq.
Categories: