Consent Can be a Legal Defense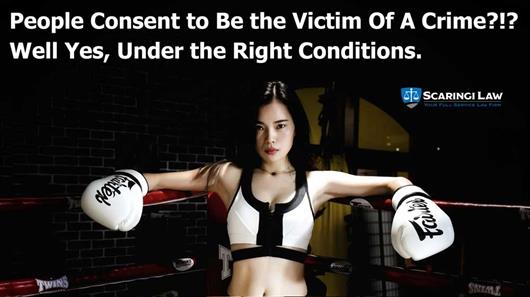 Another defense to a crime in Pennsylvania is that of "consent." Pursuant to 18 Pa.C.S. 311, "[t]he consent of the victim to conduct charged to constitute an offense or to the result thereof is a defense if such consent negatives an element of the offense or precludes the infliction of the harm or evil sought to be prevented by the law defining the offense." So, what does this legalese mean? Essentially, in some circumstances, a person can consent to being the subject of an action that would otherwise be a crime. One great example, which is cooked right into the statute, is playing sports. So long as "the conduct and the injury are reasonably foreseeable hazards of joint participation in a lawful athletic contest or competitive sport," there has been no crime committed when someone is hurt during a sporting event.
As always, there are limits to this defense. Someone who is legally incapacitated, too young, or sufficiently intoxicated cannot provide consent that would absolve another of a crime against them. For obvious reasons, consent cannot also not be the result of force, duress, or deception.
If you are involved in a criminal prosecution, contact Scaringi Law's seasoned criminal defense attorneys to ask about a free consultation at 717 657 7770.
Posted By
Scaringi Law
Categories: