All I Want For Christmas Is… A Divorce.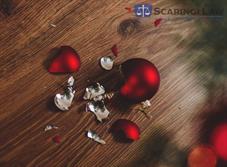 By Erin Zimmerer, Esq.
It's odd, but right after the holidays there is normally an influx of people wanting to file for divorce or custody. I'm not really sure why this happens. Are people just staying together through the holidays for their family? Or is the stress of the holidays taking its toll on families?  Whatever the real reason is behind this spike in filings after the holidays, take the time to make sure that you are not taking legal action based on the stress of the holidays.  A divorce is a life-changing event and like marriage should not be decided on a whim.  Take time to get back into the everyday activities before you make a decision.  Because sometimes the holidays are just a Bah-Humbug for families when they don't need to be.
If divorce becomes the best option for the interest of your family we will be here year round. Just call 717 657 7770 to schedule a consultation.

Posted By
Erin Zimmerer, Esq.
Categories: