Going to the Dogs - PA Dog Law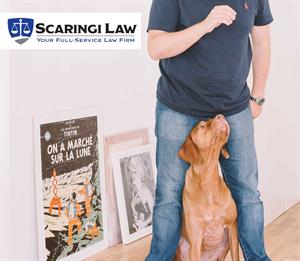 I recently handled a case that involved ownership of a family of dogs. Most pet owners may be surprised to find that dogs, cats, and pets in general, are considered to be "property" in this Commonwealth, for determining who "owns" a pet. The old adage "possession is 9/10ths of the law" really does apply in this area of the law. The definition of "owner" under the PA "Dog Law," provides that "[W]hen applied to the proprietorship of a dog, includes every person having a right of property in such dog, and every person who keeps or harbors such dog or has it in his care, and every person who permits such dog to remain on or about any premises occupied by him." By this definition, possession is more like "2/3's of the law," but still the general defining indication of ownership. Also important to a finding of ownership is licensure. Whoever purchases a license for a pet could receive points for having done so, according to a recent rare dog law case decided by the PA Superior Court, on appeal from Clearfield County. In that case, the Superior Court agreed with the Clearfield County Court of Common Pleas, and echoed the lower court's finding that the party to a broken relationship who had licensed their pet dog was the dog's "owner."
In various forms of separation ownership of family pets can be a point of contention. To discuss pet ownership as well as other possible aspects of divorce, or custody call 717 657 7770.

Posted By
Keith E. Kendall, Esq.
Categories: