Hunting After A Felony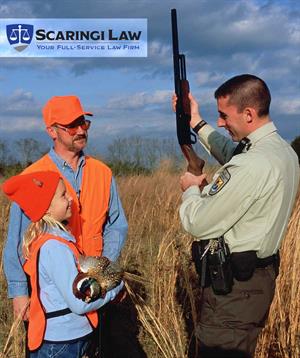 By Keith E. Kendall
Hunters beware - if you are a former felon, even if your offence happened decades ago, your possession of a firearm, even for hunting, could trigger criminal charges for illegal possession of a firearm under both state and federal law. These charges may carry penalties more severe than your previous felony. Very generally, if you were convicted of any felony offense, and any Pennsylvania Misdemeanor of the 1st Degree, possession of a firearm is illegal and if you commit any offense while hunting you could be subjected to a mandatory minimum period of incarceration of 2 years. There are, of course, a number of exceptions to that general rule, in the application of this complicated law. The most important thing to keep in mind - if you are a former felon - is that if you are ever arrested or even cited for a seemingly minor criminal act while hunting, you should be very cautious about, and conscious of your criminal rights, including the right to remain silent, because whatever you say may result in accountability for felony firearm possession, which could result in serious sentence enhancement being tacked on to a seemingly minor incident, act or omission. Even if a firearm is borrowed, the felony firearm possession offense can be charged. Keep in mind, however, that a "firearm" is generally limited to a gun – bows and arrows, crossbows,and even certain black powder muzzleloaders, are not included within the definition of "firearm," under the felony firearm possession laws.
If you have any questions about your legal ability to hunt or own firearms, please contact Scaringi Law at 717 657 7770 and schedule a consultation.

Posted By
Keith E. Kendall, Esq.
Categories: