I've been charged with a crime... now what?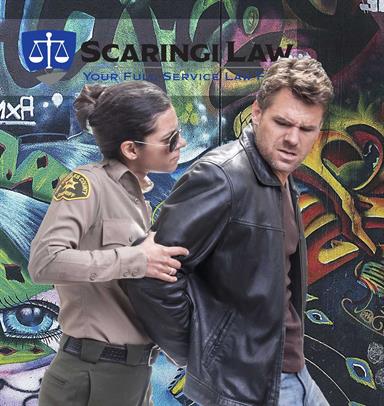 By Tony E. Miley Esq.
"I've been charged with a crime...now what?"
Over the years, I have received, what I can truthfully define as, "panicked " phone calls from people who have either been arrested for the first time, or they have received a criminal complaint in the mail and they don't know what to do or to expect. To an experienced criminal defense lawyer, this is routine "stuff". But to a non-lawyer, it can be a frightening experience. The criminal prosecution process in Pennsylvania consists of 3 phases: Preliminary Hearing, Arraignment and Guilty Plea/Trial phases.
Once an individual is charged with a crime-either by an arrest or a Summons arriving in the mail-the first steps will be to get fingerprinted and then receive a date for a Preliminary Hearing. Usually scheduled within 10 days, a Preliminary Hearing is designed for one purpose and one purpose only--to determine whether the police had a reasonable basis to file charges against you. IT IS NOT a trial and IT IS NOT a proceeding to determine guilt or innocence. It is the charges of the police that are being analyzed, not your guilt. Guilt is decided at the trial phase, and only the trial phase.
At the Preliminary Hearing, the magistrate will only decide the question of whether there is "prima facie" evidence to continue the prosecution. "Prima facie" is fancy Latin for "it looks like a crime may have occurred". Only a jury, and sometimes a judge, have the authority to ultimately say that a crime has occurred. We call that a trial.
The second step after the Preliminary Hearing is Arraignment. Arraignment is the process whereby formal charges a filed against you. In some counties, you do not have to formally appear in court for this process, but in other counties of Pennsylvania you do have to formally appear. But in either case, Arraignment is the process whereby you are notified of what your criminal charges are, and when you have next have to appear in court. At the conclusion of the arraignment process, the next phase is the trial phase.
The third step in all of this is the guilty plea or trial phase. This third phase is when guilt is finally determined. If an individual pleads guilty, guilt has been determined by a voluntary acknowledgment of a crime. If an individual does not plead guilty, then, by default, a trial is scheduled. So, the obvious question that I always get from people is, "When do I need a lawyer?" The answer is, "Once you are charged with a crime, get a lawyer." Why? Because, once you are charged with a crime, you have so many rights available to you that need to be protected. The police are not going to protect those rights for you; an experienced criminal defense attorney will protect your rights.
So, you've been charged with a crime. What do you do? First thing you must do is say nothing to anybody. Secondly, should a police officer or a detective contact you about a criminal incident for which you are a suspect, tell them to speak to your lawyer. Lastly, you will have needed to contact a lawyer in order for the second step to have any meaning. A lawyer in the beginning of your troubles will help you so much more than a lawyer at the end of your troubles. If you wait until the end to get an experienced criminal defense attorney, the damage is usually done.
If you have been charged with a crime contact us at Scaringi Law at 717 657 7770 and schedule a consultation.
Posted By
Tony E. Miley Esq.
Categories: