Restoring Your Right To Keep And Bear Arms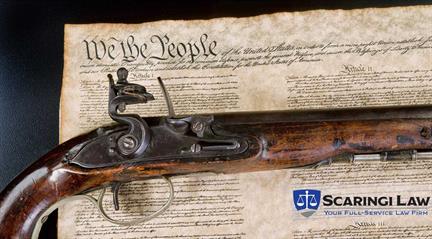 By Scaringi Law Attorney Brian C. Caffrey
One of the bedrock principles of the American founding is the right to keep and bear arms. This right is cherished by Pennsylvania's hunters, sportsmen (and sportswomen), and many others. What many people don't realize, however, is that federal statutes cast so wide a net that they ban many citizens from owning or possessing firearms of any kind, including hunting rifles and shotguns.
Beginning in the 1930s, Congress banned persons convicted of violent felonies from owning firearms. In the Gun Control Act of 1968, Congress expanded the prohibition to include persons convicted of crimes punishable by a maximum of more than two years in prison, whether violent or not, and regardless of the actual sentence which a court imposes. And this is a lifetime ban. This means that if you've been convicted of a second offense DUI in Pennsylvania, or have a 25-year-old theft conviction and an otherwise clean record, you could be forever banned from owning or possessing a firearm, unless the prohibition can be removed through legal processes.
In recent years, however, there have been dramatic developments in Second Amendment law. In 2008, the U.S. Supreme Court in District of Columbia v. Heller ruled that individuals, and not just members of militias, may keep firearms in the home. Two years later, in McDonald v. City of Chicago, the high court ruled that individuals have the right to bear arms for self-defense, and that the Second Amendment applies to the states. In reliance on these cases, federal courts in Pennsylvania have begun to chip away at federal statutory prohibitions on the right to keep and bear arms.
Scaringi Law is at the forefront of this developing area of Constitutional law. We are seeking the restoration of firearms rights for our clients who have prior convictions of "non-serious" but otherwise disqualifying criminal convictions. If you've been denied your Constitutional right to bear arms because of a prior criminal conviction, contact me at Scaringi Law to discuss whether you have a claim to seek a restoration of your 2nd Amendment rights!

Posted By
Scaringi Law
Categories: