Lie To Me At Your Own Risk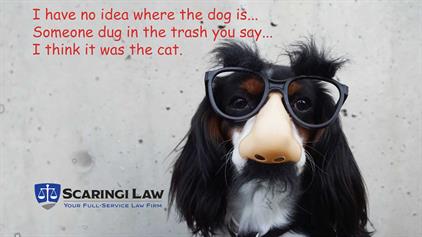 I try to tell all my clients as soon as they hire me to help them with their legal needs that it is vitally important they tell me everything relevant to the case. I have found, without being explicit with clients about this, often clients attempt to keep certain information from me. They may think that certain unfavorable information could hurt their case so they do not want to share it with anyone – even their attorney. An attorney can only best represent their client, though, if they have all the facts. Your attorney can help to create a plan to mitigate the damage the unfavorable information could cause. It is certainly preferable for your attorney to have a plan going into court rather than learn the unfavorable information in open court when raised by the opposing party.
To drive this point home, I remind them about the attorney client privilege – which most people seem to have at least a loose understanding of. The privilege prevents an attorney from sharing with anyone the communications that have been transmitted between attorney and client.
There is also a related concept known as the lawyer's duty of confidentiality, which is even broader than the attorney client privilege. This duty applies not only to communications between attorney and client, but also to information derived from any source which is relevant to the representation.
If you have legal needs and your case involves any sensitive information, contact Scaringi Law's experienced attorneys, at 717 775 7195, so we can create a plan to best advance your interests and figure out how to best handle unfavorable information regarding your case.
Posted By
Scaringi Law
Categories: