How Summary Offenses Are Tried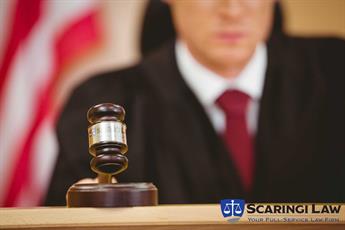 Summaries are the least serious category of offenses one may be charged with in Pennsylvania. Contrary to a prosecution involving a misdemeanor or felony offense, an ultimate determination of guilt, or lack thereof, can be made by a Magisterial District Judge in a summary prosecution. Summary cases, by rule, are not able to advance to trial before a judge or jury at the Court of Common Pleas level, unless they are charged along with felonies or misdemeanors. Instead, if someone is charged with a summary offense and fights the case, they do so by defending themselves at a Summary Trial before the Magisterial District Judge. If there is a finding of guilt, the defendant has the right to file an appeal, within 30 days, to the Court of Common Pleas. The Court will then schedule a Summary Appeal Hearing which will still not involve a jury, but will be held before a Common Pleas Judge.
The standard by which the Common Pleas Judge will review the case is de novo. Meaning literally, "of new" in Latin, this standard means that the Common Pleas Judge will give no deference to the Magisterial District Judge's finding of guilt at the lower level Summary Trial. The Common Pleas Judge is bound to hold the prosecution to its burden of proving the defendant/appellant's guilt beyond a reasonable doubt with no consideration of what has happened up until that point in the case.
If you have been charged with a summary offense, contact Scaringi Law's team of experienced defense attorneys, 717 775 7195, to advise you of your rights and, if appropriate, defend you at a Summary Trial and/or Summary Appeal Hearing.
Posted By
Scaringi Law
Categories: