Evidence to the Defense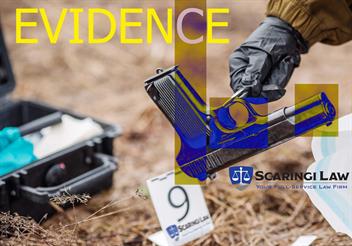 Most of my clients are aware that, in a criminal prosecution, the Commonwealth must disclose all of its evidence to the defense. This obligation can differ, though, depending on the nature of the charges.
In cases which are in the Court of Common Pleas, the prosecution must turn over to the defense what is known as discovery. The great majority of cases that advance to this level of court are felony and misdemeanor charges. Discovery is essentially any evidence that the prosecution has which is relevant to the case. This right to discovery unfortunately does not apply to cases before a Magisterial District Judge. Cases which reach their final conclusion at this level of court are almost always summary charges – which do include some criminal infractions but are not as serious as felony or misdemeanor charges. This specific issue was addressed in by the Pennsylvania Superior Court in Commonwealth v. Lutes, 793 A.2d 949, 960 (Pa. Super. 2002), wherein someone appealed their conviction partially on the basis that they were denied the right to discovery before their summary trial. The Court held that Pennsylvania Rule of Criminal Procedure 573, which requires discovery in cases at the Court of Common Pleas level, does not apply to summary cases at the Magisterial District Judge level. The Court explained that, in these types of cases, the prosecution (in this case, the police) only needs to turn over evidence to the defense if the constitutional protections of the United States Supreme Court case of Brady v. Maryland, 373 U. S. 83 (1963) are implicated. The Court held, in Brady, that the prosecution must turn over evidence in all cases when "the evidence is material either to guilt or to punishment." This is a bit of a more exacting standard and does not bind the Commonwealth to turn over as much of its evidence as in a case at the Common Pleas level.
If you are charged with a criminal infraction, contact Scaringi Law to learn about your rights and to have an advocate to seek access to any evidence the prosecution will use to try to convict you.
Posted By
Scaringi Law
Categories: