Reporting an Overdose Can Create a Shield from Prosecution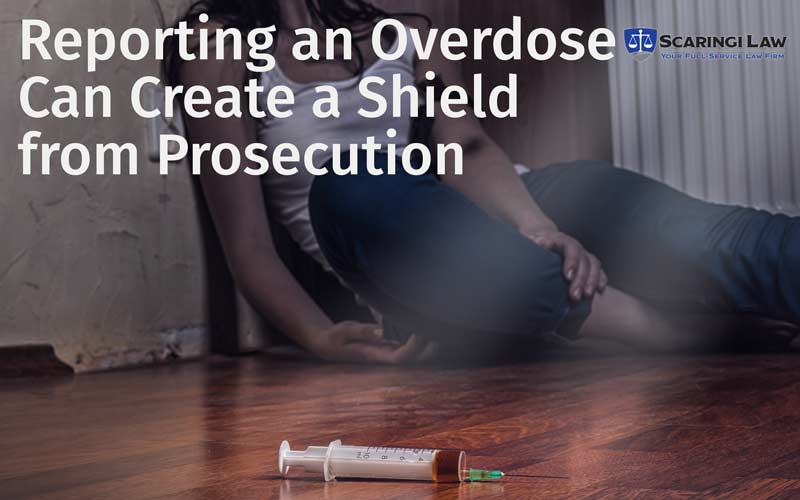 In 2014, in response to the emerging opioid crisis in Pennsylvania, the legislature passed the Drug Overdose Response Immunity Act (35 P.S. § 780-113.7). This law is designed to save lives by providing immunity to people who call for help when someone is overdosing. Immunity means that the police cannot charge the person with a crime, even if the person was using drugs right along with the individual who is overdosing. The immunity also applies to the person who has overdosed. The thought is that drug users might fear criminal prosecution so much that, even in the face of witnessing another user overdosing, they will be afraid to call 911 for help. Armed with the knowledge that they are immune to prosecution, though, users will be more inclined to call.
There are certain requirements regarding the caller for this immunity to apply, which include:
the person reported, in good faith, a drug overdose event to a law enforcement officer, the 911 system, a campus security officer or emergency services personnel and the report was made on the reasonable belief that another person was in need of immediate medical attention and was necessary to prevent death or serious bodily injury due to a drug overdose;
the person provided his own name and location and cooperated with the law enforcement officer, 911 system, campus security officer or emergency services personnel; and
the person remained with the person needing immediate medical attention until a law enforcement officer, a campus security officer or emergency services personnel arrived.
A notable exception to this immunity law applies to drug dealers. If the person calling the police is the same person who sold the drugs to the overdosing user, they cannot rely on this law to avoid prosecution.
If you are involved in a drug-related investigation which involves an overdose, contact Scaringi Law's experienced criminal defense attorneys.
Posted By
Scaringi Law
Categories: