Criminal Defense & Immigration Status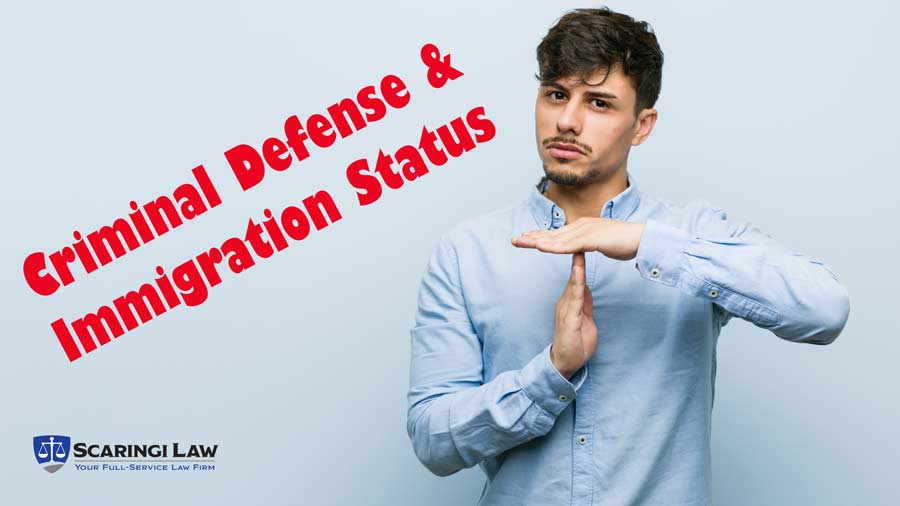 The Pennsylvania Superior Court recently issued a decision which underscored the importance of making knowing and intelligent pleas in criminal defense cases. Most criminal cases are resolved with a plea agreement, meaning the prosecutor and the defendant agree that the defendant is guilty of certain crimes charged. Some pleas can be to just a charge or charges; some pleas can involve the charges and the sentence. A criminal defendant should always strive for the most comprehensive plea agreement possible. Most of the time defendants will enter into plea agreements to avert prison or at least avert longer prison sentences. But there are other consequences to a plea agreement. We refer to them as collateral consequences. For example, a plea to certain offense, like Driving Under the Influence, could result in the loss of a driver's license. Pleas to other offenses could affect one's professional or occupational license or one's government employment. Pleas can also affect one's immigration status.
In the recent PA Superior Court case Commonwealth v. Velazquez, Mr. Velazquez pled guilty to charges of Simple Assault and Disorderly Conduct and was sentenced to probation. On the severity range of crimes these offenses are on the low end. However, Mr. Velazquez is not a U.S. citizen. In fact, he is a resident alien. As a result of this plea, federal authorities arrested Mr. Velazquez on an immigration detainer. Removal proceedings commenced, and Mr. Velazquez now faces deportation. Not wanting to be deported, and because it was too late to file an appeal, Mr. Velazquez filed a Petition under the Post Conviction Relief Act (PCRA) claiming his attorney was ineffective and that his plea should be voided. In order for a plea to be valid it must be knowing and intelligent. Mr. Velazquez claims his plea was not knowing and intelligent because his attorney advised him that the offenses to which he pled guilty would not adversely affect his immigration status. He claims that had he known of the immigration implications of his plea he never would have agreed to plead guilty.
During the PCRA hearing, Mr. Velazquez's attorney acknowledged that he knew Mr. Velazquez was not a United States citizen, that the charges against him could impact his immigration status, that he was unsure which specific section or sections of the Simple Assault statute may constitute a deportable offense, that he failed to follow express instructions from his superior to consult with an immigration attorney prior to Mr. Velazquez's plea hearing and that he specifically advised him that the particular section of the Simple Assault charge to which he pled guilty was not a deportable offense. Yikes! It is.
The trial court agreed with Mr. Velazquez, vacated his plea and sentence and ordered that the case proceed accordingly. The Commonwealth appealed. The Commonwealth argued that Mr. Velazquez signed a plea agreement that stated such a plea, "may affect my immigration status and could result in possible deportation by the Federal Government" and that during the plea and sentencing hearing, the trial judge said to him, "I do want to advise you, Mr. Velazquez, that your sentences in this case may impact your legal status in this country." However, the Superior Court affirmed the trial court's decision. The Superior Court explained that the defense attorney incorrectly told Mr. Velazquez that the assault charge was not a deportable offense, and thus his advice was clearly erroneous. Further, Mr. Velazquez testified that he would have refused the plea agreement had he known that it would lead to his deportation. So, Mr. Velazquez will now get a redo. He will likely attempt to either negotiate a different plea, to an offense that does not result in a deportation, or he'll try his luck at trial and hope for a not guilty verdict.
Before entering into a guilty plea in a criminal case make sure you know the collateral consequences to that plea, which may include deportation for non-US citizens. If you are involved in a criminal case, and are not a U.S. citizen, you should contact Scaringi Law to speak to one of our Criminal Defense and Immigration attorneys.

Posted By
Marc A. Scaringi, Esq.
Categories: