CBD Oils Could Cause You to Fail a Drug Test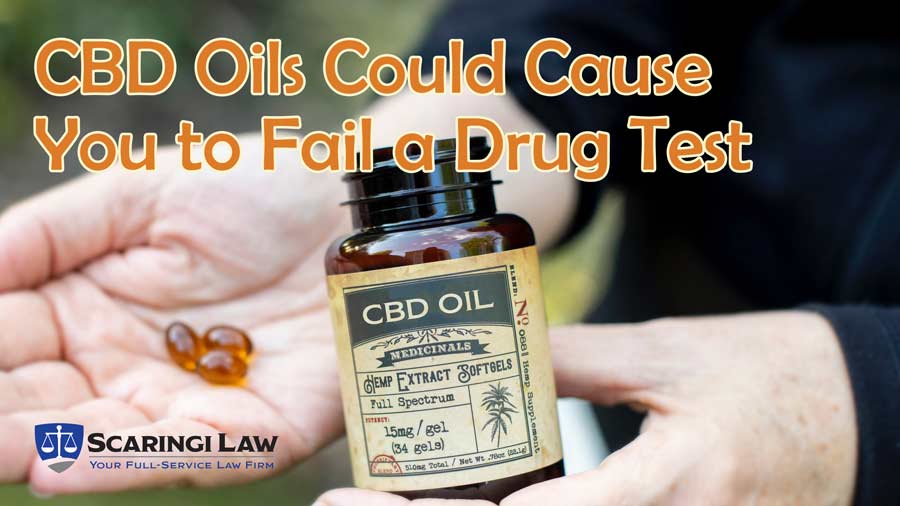 By Victor V. Myers, Esq.
Over the counter CBD Oil can have detrimental consequences for those in the Criminal Justice System.
I've stated in previous articles that with the accepted practice of using marijuana for medical purposes, the laws in Pennsylvania are rapidly changing to keep up with this new policy. As a result of these quick changes, many issues are slipping through the cracks.
In a former article, I discussed the problems with medical marijuana use and DUI Laws; with individuals charged for driving while under the influence of marijuana long after the effects or the "high" received by THC had worn off. Most recently, a new issue arises with the release of CBD Oils as over-the-counter supplements. These supplements are lawful to purchase in the state of Pennsylvania without a prescription, but they can also have serious consequences for those who do not understand the laws or those who are already on probation or parole.
First, what is CBD Oil? In short, CBD Oil is a non-intoxicating extract from marijuana or other cannabis plants. Many CBD Oil products are listed as "THC free," which means they do not contain the psychoactive ingredient in marijuana which creates the "high" affect from ingesting marijuana. Although it's claimed to be helpful in treating various medical problems, these claims are largely untested, depending on the source of information reviewed.
The primary concern I have seen with CBD Oil is that it is completely unregulated by the FDA. This has caused numerous legal problems with many of my clients who believe they are adhering to the law.
One particular client of mine was at serious risk for violating their probation because they were using lawfully purchased CBD Oil to help with several health issues. While on probation, they were instructed not to use controlled substances, including marijuana. This client refrained from using marijuana, but still tested positive for cannabinoids on several occasions when drug tested randomly. The probation department was frustrated with my client and did not believe they were being honest with them. The probation office quickly filed a motion to violate my client's probation, which could have serious consequences, such as jail time.
I spoke to an expert at a nearby treatment facility to better understand whether my client could test positive for cannabinoids if she was only using CBD Oil. The expert informed me that the chemical structure of CBD and THC is the same. As a result, when using basic drug tests, THC which is found in marijuana would show up the same as CBD Oil. They further indicated that the lack of FDA regulations on CBD supplements has led to many products misleading consumers. Without oversight from the FDA, these manufacturers are not required to list their ingredients on the bottle of their products. From the facility's research, many of these products contain trace amounts of THC even though they claim to be "THC Free."
The only way for drug testers to distinguish between CBD Oil and THC is to use specialized tests that are able to focus in on CBC amounts in one's system. However, these specialized tests are largely unused. Most probation departments do not distinguish between the presences of CBD Oil over THC.
So, what can one do if they are considering using CBD Oil? In my opinion, your best bet is first to consult a doctor before using anything of that nature. Only someone who is highly experienced with those products can guide you on whether it's the right product for you to use.
In situations when someone is already on probation for a criminal conviction or diversionary program, for now, the safest policy is to refrain from using any of these substances.

Posted By
Victor G. Myers, Esq.
Categories: