It takes a lawyer to keep gun buyers out of the line of fire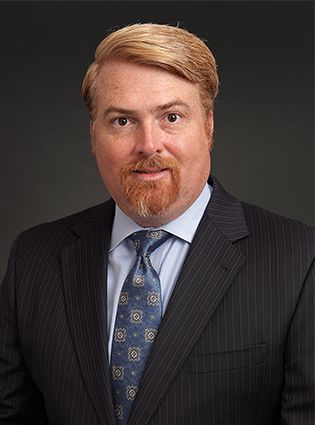 By Marc Scaringi of Scaringi Law posted in Criminal Law on Thursday, August 27, 2015.
Recent tragedies involving individuals banned from buying guns are raising questions about the federal government's background checks for firearms owners.
But a serious problem not receiving attention is the issue of law-abiding citizens being prosecuted for failing to realize an action or misdemeanor conviction years ago bars them from owning firearms under federal law.
Our government's attempt to keep guns out of the hands of people with criminal, mental health and drug histories is a worthy goal.
In practice, however, the effort has led to an unfair and overly complicated federal government application to purchase firearms.
Anyone seeking to buy a gun in Pennsylvania must fill out an Alcohol, Tobacco, Firearms, and Explosives Form 44-73, which is submitted to the state police InstaCheck system. An approval or denial is issued in minutes.
Most would-be gun buyers complete the form at the gun shop counter, but that shop might as well be a courtroom.
For example, look at this question from the ATF form: Have you ever been convicted in court of a felony or any other crime in which judge could have jailed you for 1 year, even if given a lesser sentence?
How many people realize they should answer "yes'' if they've been convicted of a second DUI within 10 years of the first?
A legal minefield
The question relating to convictions isn't the only one fraught with legal jeopardy.
Applicants are asked if they were ever adjudicated "mentally defective'' or committed to a mental institution. These past mental health issues could have occurred decades ago when an individual who is perfectly fine today sought mental health assistance. But unless the applicant fully understands the details of his mental health history, he could open himself to criminal charges with a single wrong answer.
Another question asks about unlawful drug use - including marijuana. Answer incorrectly and face potential criminal charges.
There are supposed to be further instructions in an appendix to the ATF form, but who is to say that this information is provided to every applicant in a gun shop? Who is to say every applicant understands the complex legal subtleties involved?
I regularly represent people who are charged with felonies that carry the threat of long prison sentences and substantial fines because they answered the complex questions on the ATF form incorrectly.
Let's be clear: I'm not talking about dangerous people who have no business owning a gun. In one case, a woman's application was denied because more than a decade ago her estranged husband had her committed to a hospital for a few hours. She even had the commitment expunged from her record.
In this case, we used the Pennsylvania law allowing people with past mental health commitments petition a judge to restore their firearms rights as long as they can prove they are no longer a threat to themselves or others.
Protecting gun buyers
We have reached the point where anyone with a criminal, mental health or drug-use history must seek legal advice before attempting to purchase a firearm. It saddens me to say this, but the alternative is even sadder: Unwitting gun purchasers suddenly facing felonies - all for making an understandable mistake on the federal government's overly complicated and legally nuanced questionnaire.
Only with a professional legal analysis of any prior criminal, mental health or drug-use record can a person complete the federal form with confidence. Doing otherwise risks:
A felony 3 for false statements regarding the sale or transfer of firearms, carrying a maximum of 7 years in prison and a fine of up to $15,000.
At the very least, one could face a state prison sentence of 9-16 months to 12-18 months, based on current sentencing guidelines.
Unfair? Completely. But absent a change in federal law, this is the kind of serious legal jeopardy faced by anyone with criminal, mental or drug histories who answers ATF Form 44-73.
To learn more about how Scaringi Law attorney Marc A. Scaringi can help you, call him toll free at 877-LAW-2555 or email him at info@scaringilaw.com.
Posted By
Scaringi & Scaringi, P.C.
Categories: