Halloween Pranks & Criminal Disorderly Conduct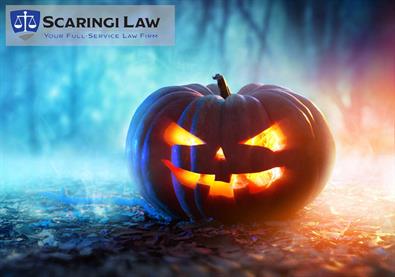 Every year, Halloween is a time of excitement, wonder, and fun, as children are out and about, trick-or-treating. However, once children get older, they find other ways to participate in this holiday, and this generally includes participating in mischievous pranks and tricks. Unfortunately, when a Halloween prank gets taken too far, it can lead to real life consequences and trouble before you even realize. Realistically, these Halloween pranks are all fun and games--until someone gets arrested for a misunderstanding. Law enforcement is particularly vigilant on Halloween night, because there is oftentimes so many calls being made to 911 for a variety of reasons.
The following are some of the most common situations which may result in getting arrested on Halloween night:
Toilet papering or egging one's house, which is considered vandalism or disorderly conduct
Smashing pumpkins, which is technically considered theft
Trespassing on property for any reason
Threatening violence online or in person through dressing as a particular character, such as the plethora of creepy clown sightings across the country
Breaking and entering, including entering haunted houses or abandoned buildings--even if you didn't have to pick a lock to break in
Underage drinking at parties
Breaking mandatory curfews, applicable to those under the age of 18
Contact Our Harrisburg Criminal Defense Lawyers Today
Scaringi Law is comprised of dedicated, compassionate, and skilled Harrisburg criminal defense attorneys who are committed to relentlessly advocating on your behalf. If you have been charged or accused of a crime, there is no time to waste in enlisting in the legal counsel, care, and representation you deserve. Don't risk putting your reputation, freedom, and professional and personal life on the line--allow us to fight for you today!
Don't hesitate to contact us at your earliest convenience by calling (717) 775-7195.
Posted By
Scaringi Law
Categories: