Marc will be teaching a Continuing Legal Education Course on Constitutional Firearm Law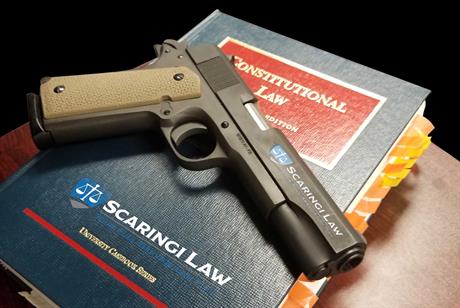 As a leading attorney in the field, other attorneys and experts seek Marc's knowledge on Firearms Law. On August 3rd, Marc will be conducting a Continuing Legal Education class on the subject. There attorneys statewide will gather to hear about how they can confidently navigate the complexities of firearms laws from the gun show to the holster.
Marc's knowledge on Firearms Law is enabling people to have their 2nd amendment rights restored in ways that were not available even as little as 5 years ago.
If you need a Firearms Law attorney, contact Scaringi Law 717 657 7770 to get one trusted as an expert by his peers.

Posted By
Scaringi Law
Categories: