President Trump's New Executive Orders Will Impact Federal Civilian Employees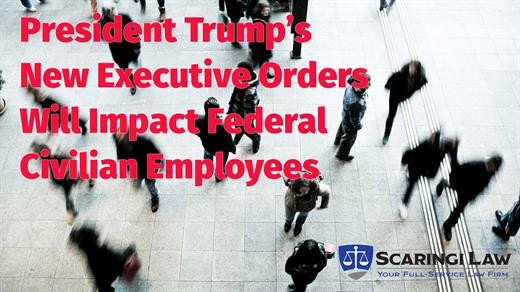 By: Keith E. Kendall, Esq.
On Friday, May 25, 2018, President Donald Trump signed 3 Executive Orders that could have a profound impact on the work environments of most of this country's 2 million civil employees of the federal government. Approximately 700,000 of these employees are members of the American Federation of Government Employees ("AFGE") union.
The Executive Orders at issue are titled as follows:
Executive Order Ensuring Transparency, Accountability, and Efficiency in Taxpayer Funded Union Time Use
Executive Order Developing Efficient, Effective, and Cost-Reducing Approaches to Federal Sector Collective Bargaining
Executive Order Promoting Accountability and Streamlining Removal Procedures Consistent with Merit System Principles
The executive orders signed by Trump call for:
—Negotiating smarter contracts with federal employee unions. Agencies are also encouraged to wrap up labor negotiations in less than a year to limit the cost of "drawn-out" bargaining.
—Renegotiating contracts to limit to 25 percent the amount of time federal employees who are authorized to work on behalf of a labor union can spend on union business during work hours. The order cuts back on lobbying or pursuing grievances against an agency on taxpayer-funded union time. Agencies will also be able to collect rent from employees who use federal office space for union business. The administration says these and other changes will save taxpayers at least $100 million annually.
—Streamlining the length of time it takes to terminate a federal worker for poor performance or misconduct. Administration officials said the process currently takes between six months and a year, and can last longer if the dismissal is appealed.
As a long-time advocate for civilian employees of the federal government, I anticipate new and more challenging legal impediments to successfully advocating on behalf of federal civilian employees on a number of workplace issues, from discrimination complaints of federal sector employees, to disciplinary matters. Only time and continued practice in this legal area will determine just how challenging the federal employee advocacy portion of my practice will become.

Posted By
Keith E. Kendall, Esq.
Categories: