Didn't Know You Were Breaking the Law? There May Be a Defense!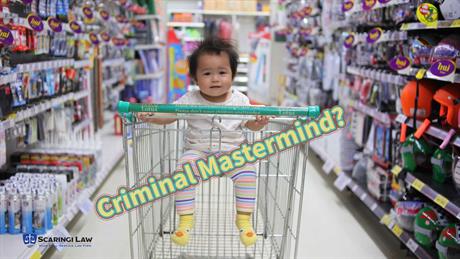 A possible defense to a criminal charge is one based upon ignorance or mistake.
Pursuant to 18 Pa.C.S. 304, ignorance or a mistake is defined as, "for which there is reasonable explanation or excuse, is a defense if…the ignorance or mistake negatives the intent, knowledge, belief, recklessness, or negligence required to establish a material element of the offense."
It is important to note that this defense addresses ignorance or mistake of facts not of the law. Most people are familiar with the old adage, "ignorance of the law is no excuse." Ignorance of facts is different. Consider a situation a former client of mine found herself in. She was in a large retail outlet shopping with her 2-year-old son. Her son was in the cart and, at times, my client would stray a few feet away from the cart to grab an item. During one of these times, her son reached out of the cart and grabbed a pack of men's disposable razors from the shelf. The toddler put it next to him in the cart and was apparently sitting almost on top of it as she checked out, such that she did not see it. When she was leaving the store after paying for the remainder of her items, the alarm was set off, much to her confusion. The store's loss prevention personnel did not believe her that her son must have grabbed the razors. The police charged her with Retail Theft. When she explained this all to me, I went to the district attorney and presented our defense of ignorance or mistake. I told the DA my client truly did not know the item was in her cart when she tried to leave the store. Unfortunately, surveillance cameras were angled such that they were of no help. I was, however, able to eventually convince the DA to drop the charges. I believe the fact that the razors were for men, and inconsistent with the other items my client had purchased, helped the DA to be convinced of the mistake that took place.
Ignorance or mistake defenses are rare, but it does happen. If you have been charged with a crime for your conduct which was based on ignorance or mistake of fact, contact Scaringi Law's experienced criminal defense attorneys at 717 657 7770 to ask about a free consultation.
Posted By
Scaringi Law
Categories: