Medical Marijuana & DUI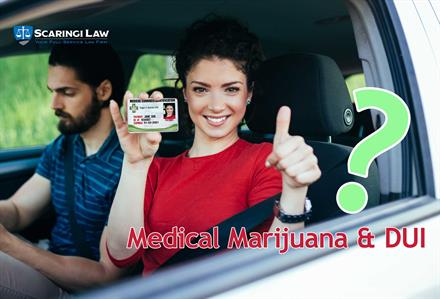 By Victor G. Myers, Esq.
It's common knowledge at this point that Pennsylvania has passed legislation making marijuana legal for medical use. However, Pennsylvania's DUI laws have not evolved to account for what will be a new class of drivers who use medical marijuana. With these inconsistencies in Pennsylvania law, I expect to see many more DUI charges and convictions for people who thought they were acting well within the law.
So, why should an individual with a medical marijuana license and a driver's license be concerned? As it stands, Pennsylvania law states that it is illegal for an individual to drive, operate, or be in actual physical control of the movement of a motor vehicle if there is ANY amount of a Schedule I controlled substance (this includes marijuana) or the metabolite of a Schedule I controlled substance in that individual's blood. Simply put, if you are driving with any amount of marijuana or a metabolite of marijuana in your system, you can be convicted of DUI.
Recently, I have met with many clients who were charged with DUI even though they smoked marijuana legally one or several days prior to being pulled over and investigated by the police. These individuals were driving and stopped by police well after the effects of the marijuana had worn off, but they were lawfully charged with DUI because there were trace amounts of marijuana still in their system. One may be concerned if they use medical marijuana, even if it's on a limited basis, because they may always have traces of the substance in their blood and therefore, could be subject to DUI Charges.
There is no doubt that medical marijuana needs to be highly regulated, especially amongst drivers. Similar to alcohol, smoking marijuana and driving immediately afterwards is extremely dangerous and people neglect to realize that. This doesn't mean that all people who use medical marijuana, if used responsibly, are a danger to others on the road.
If you have been charged with DUI stemming from use of medical marijuana call Scaringi Law at 717 657 7770 to ask about a free consultation.

Posted By
Victor G. Myers, Esq.
Categories: