Is a Momentary Glance Enough to Have Probable Cause?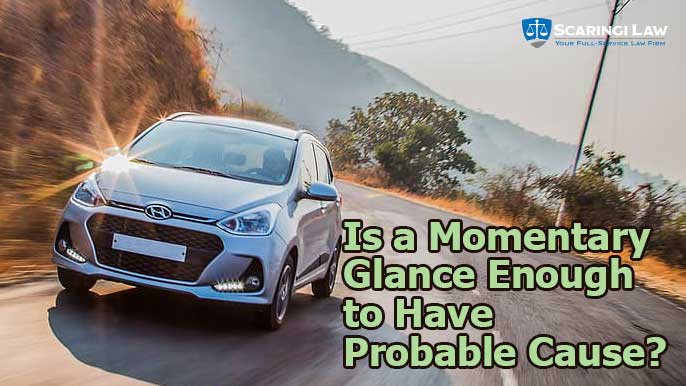 By Joseph R. D'Annunzio
One … Two…That was the amount of time to make the decision.
Trooper Mowen was driving on New Berlin Highway at about 1:30 a.m.  The road was "a country two-lane highway with lots of intersections.  It's windy, curvy, hilly, your typical country road out in the middle of nowhere."  A vehicle was coming in the opposite direction "at a high rate of speed" driven by Edward Smith, and the trooper observed it "for maybe a second or two."  The speed limit was 45 to 50 miles per hour.  He estimated the speed of the Smith vehicle at 70 to 75 miles per hour.  The trooper based his estimate on "training and experience running radar and doing several other patrols."  The trooper found Smith's speed to be unreasonable, so he turned his patrol car and followed him stopping Smith after about a mile or a mile and a half.  Based on his training and experience and many DUI arrests the trooper believed that Smith was under the influence, stating that "speed is a significant factor."
The driver was convicted after a bench trial of DUI and driving a vehicle at an unsafe speed.  The latter charge was the probable cause for Trooper Jared Mowen to stop the vehicle.  After questioning, the defendant admitted that he drank five to six beers before driving.
Smith argued on appeal that the trooper "did not articulate surrounding conditions or circumstances that would have made Smith's speed unreasonable or unsafe."
On August 27, 2020, the Court decided the case of Commonwealth v. Edward James Smith, 2020 Pa. Super. 209.  The Court found that the trooper was required to have probable cause for the unsafe speed violation before making the stop.  The Court concluded that, "Here, Trooper Mowen testified as to an estimate of Smith's speed, his basis for that estimate, and the conditions of the road that made driving at such a speed unreasonable and unsafe.  These facts supplied probable cause of a violation."
Analysis- An argument could have been made that the trooper had one to two seconds to form his opinion.  This was a two lane road in a rural area at 1:30 in the morning with no other vehicles traveling.  Because the suppression court found that the evidence established probable cause, the appellate court was bound to consider only the Commonwealth's evidence and the defendant's uncontradicted evidence.  Instead, the judgment of sentence was affirmed.
If you are charged with a DUI offense, call Scaringi Law at 717 657 7770.  Get the right attorney to defend you.

Posted By
Joseph R D'Annunzio
Categories: