2016: A time of revolutionary change for PA's Liquor Code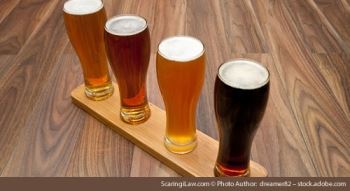 By Frank Sluzis of Scaringi Law posted in Liquor License Law on Thursday, November 3, 2016.
A year that began with revolutionary changes to Pennsylvania's stodgy and paternalistic Liquor Code ended with a near-total overhaul of these outdated statutes.
Going forward in the aftermath of these historic advances, Pennsylvanians will be able to purchase wine and beer at supermarkets, six-packs at both beer distributors and convenience stores, and mixed drinks at sports stadiums. Under Act 39 and a just-passed second bill (House Bill 1196), the Commonwealth's Prohibition-era hangover has virtually vanished.
Nearly the only vestige of Pennsylvania's paternalistic system is the state store network, which will still be run by the Liquor Control Board, and which remains the sole franchise for hard liquor, and the sole supplier from which supermarkets must purchase their wine-to-go. All outlets are barred from undercutting the state store's retail prices, even as wine sales proliferate in supermarkets.
Gone are the Keystone State's byzantine rules that confounded out-of-state visitors who had to go to multiple places to buy beer, wine and liquor.
While these legislative changes seem like common sense, we have yet to experience the possible unintended consequences that could accompany this increased access to alcohol. Pennsylvania must closely monitor everything from drunk driving rates to price spikes in retail liquor licenses that could force some beloved mom-and-pop restaurants out of business. These negative consequences could accompany the expected push by supermarkets and convenience store chains to sell alcohol, along with groceries and gas.
Here's a recap of the highlights of the latest alcohol overhaul:
House Bill 1196
Beer distributors may sell malt and brewed beverages in any size package. The fact that distributors, once consigned to sell only by the case, may soon hawk six-packs is what grabbed headlines, but the new legislation allows sales in any size package -- including a single bottle or can.
Licensees may open at 9:00 a.m. on Sundays to sell alcohol. It had been 11:00 a.m.
Liquor and mixed drinks may be sold in the same manner as beer during professional and amateur athletic events under the public vendor licenses held by stadiums and ballparks.
With so many new microbrewers in mind, Pennsylvania is doing away with its rule that all beer tap handles must be labeled. Before, having an unlabeled beer tap handle was a Liquor Code violation. Now it's the new way of doing business as microbrews and beer varieties continue to proliferate.
Pennsylvania's growing number of brewers, distilleries, and wineries may sell the alcohol products of other state-based competitors - but only if the sales of their products are at least half of their total alcohol sales.
These changes take effect 60 days from the date Gov. Wolf signs the bill. They expand even further upon the historical changes begun under Act 39, passed earlier this year, resulting in the following:
Changes under Act 39
Beer is now being sold at gas stations and convenience stores, such as Sheetz, brushing aside Pennsylvania's long-held dividing line between selling alcohol and gasoline.
Wine-to-go is now available at supermarkets such as Giant and Wegmans, as well as at licensed restaurants and hotels. Supermarkets may also sell beer. However, supermarkets must use the state store system as their sole wholesale supplier of wine, and they cannot undercut the state store retail price on any wine product.
Auctions to sell off the state's backlog of so-called "dead" liquor licenses that have been allowed to lapse are helping to accommodate increased demand from supermarkets and convenience stores. However, it remains to be seen whether this will be enough to ease the pressure on family restaurants to part with their long-held liquor licenses, which may now escalate in value.
Future years could well bring more change to Pennsylvania's Liquor Code. But it will be hard to top both the pace and profound nature of the massive overhaul we witnessed in 2016.
As former chief prosecutor for the PLCB's Nuisance Bar program and past assistant counsel to the PLCB Attorney, Frank C. Sluzis of Scaringi & Scaringi, P.C. is among Pennsylvania's leading experts in representing the interests of alcohol-serving establishments. He can be reached at 877-LAW-2555 or info@scaringilaw.com
Posted By
Scaringi & Scaringi, P.C.
Categories: