Proactive Estate Planning Could Protect Against Elder Fraud
By Founding Attorney Melanie Walz Scaringi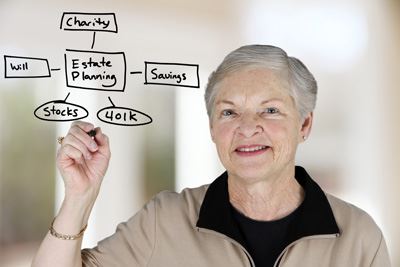 The benefits to proactive estate planning are many. At our estate planning law firm, common responses from our clients about the benefits of planning ahead include peace of mind, a sense of emotional and financial security, and preparedness for the unknown.
For example, tools like revocable or irrevocable trusts can be used to avoid probate and shield private financial matters from the public eye. Trust documentation can also preserve personal values through specific instructions to the trustee that authorize distributions of trust income or principal to the enumerated beneficiaries under specific conditions.
A recent article highlights yet another benefit of proactive planning: safeguarding against elder fraud or financial exploitation. Using telephone or social media communications, scammers may pose as legitimate authorities requesting certain personal information.
Planning for your estate not only creates a structure for the future, but it also establishes contact with a trusted attorney. Before providing private information over the telephone or Internet, we recommend that an individual consult with an attorney. An attorney can investigate the source and request that any communications be put in writing.
Estate planning can also anticipate the unexpected, such as a medical or health situation that will require another individual to serve as a durable power of attorney. In the event of incapacity, the designated individual can ensure that one's financial affairs continue to be managed.
Our law firm has a broad practice involving real estate, tax, elder law and estate planning. That comprehensive approach allows us to tailor our services to each individual's unique needs and circumstances.
Posted By
Melanie Walz Scarnigi, Esq.
Categories: