More Liquor Reforms Needed to Save PA's Mom and Pop Restaurants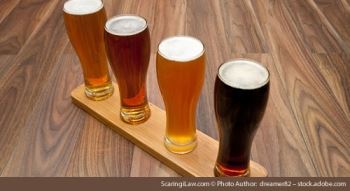 By Frank Sluzis of Scaringi Law posted in Liquor License Law on Thursday, December 8, 2016.
The sweeping changes to Pennsylvania's liquor laws ushered in during the 2015-2016 legislative session are historic, but the march to modernize the Keystone State's paternalistic alcohol laws should not end with the close of session on Nov. 30.
More liquor law reform is not only needed - it may be all that can save Pennsylvania's rich tapestry of quaint, family-owned bars and licensed restaurants.
These beloved establishments bring charm and character that can't be found in cookie-cutter chain restaurants. And they depend on their long-held Pennsylvania liquor licenses as the centerpiece of their business plans.
But Act 39 brought wine-to-go to supermarkets and beer sales to convenience stores, leading many mom-and-pop establishments to feel more pressured than ever to sell their liquor licenses.
Act 39 has created new, deep-pocketed demand for liquor licenses among both supermarkets, which can now sell both beer and wine, and convenience stores, which can sell beer. This demand is already driving up liquor license prices. If left unchecked, these market forces could push many mom-and-pop establishments to sell, as their liquor licenses become far more valuable to sell, than to hold.
Demand vs. supply
Recently, the Pennsylvania Liquor Control Board held its first liquor license auction - and the numbers were staggering. Forty "lapsed" liquor licenses were put up for bid. Of those, 37 "dead" licenses received bids. (The only licenses that didn't were a pair in Cameron County and one in Delaware County.)
The rest went like hotcakes. Of these 37, all but six of the winning bids, not surprisingly, came from chain supermarkets or chain convenience stores.
Sheetz was the highest bidder on 15 - with four of its bids topping $300,000. Giant Foods was the highest bidder on 11 - including four bids over $500,000 and another just under that amount. Additionally, Giant Eagle and Turkey Hill were the highest bidders on two each, and Weis Markets made the winning bid on one.
The PLCB's dead license sale was supposed to satiate the added demand created by Pennsylvania's liquor law reforms. Instead, the auction's stunning bids reveal just how badly many mom-and-pop establishments could soon be priced out of the state's liquor license market, now dominated by major supermarket and convenience store chains.
More reforms needed
Clearly, the lapsed license auction created under Act 39 won't be enough to satisfy demand. Neither will allowing "E" license (beer only) holders to convert to "R" licenses (restaurant liquor) for a $30,000 fee. And the PLCB's planned auctions for any additional lapsed licenses in coming years won't do the trick, either.
Act 39 didn't go far enough in addressing the liquor license market imbalance its reforms have created.
It's now next to impossible for a small restaurant owner who desires a liquor license to compete with big-money bids from major companies. Moreover, mom-and-pop establishments already holding licenses will soon feel pressure to sell -- especially if a deep-pocketed chains makes an offer they can't refuse.
Having invited big supermarket and convenience store chains into the wine and beer business, Pennsylvania now must to create a new class of liquor license for these entities. This will restore balance to the state's liquor license market, easing the competition for R-class restaurant licenses that keep so many small bars and family eateries in business.
Your favorite Italian restaurant down the street that sells a nice bottle of wine with dinner was never meant to compete with the likes of Wegmans. This new class of liquor license would level the playing field once again. Supermarkets wishing to sell wine and beer, and convenience stores wanting to sell beer, would bid and compete for this new class of license among themselves.
Meanwhile, Pennsylvania's rich tapestry of bars and restaurants would see market conditions return to pre-Act 39 normalcy.
Pennsylvania still needs a sensible, straightforward means of protecting smaller, family-owned bars and restaurants from being priced out of the market -- especially in those counties where liquor license demand is greatest.
Yes, Pennsylvania was right to reform its antiquated liquor laws. But now, it must get those reforms right.
As former chief prosecutor for the PLCB's Nuisance Bar program and past assistant counsel to the PLCB Attorney, Frank C. Sluzis of Scaringi & Scaringi, P.C. is among Pennsylvania's leading experts in representing the interests of alcohol-serving establishments. He can be reached at 877-LAW-2555 or info@scaringilaw.com
Posted By
Scaringi & Scaringi, P.C.
Categories: