When a client may be incompetent for trial: 5 factors to consider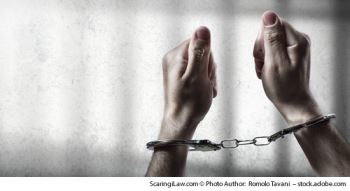 By Marc Scaringi of Scaringi Law posted in Criminal Law on Thursday, December 1, 2016.
Criminal defense attorneys protect their clients in many ways: they safeguard client rights in police investigations and attempted interrogations; accompany clients to arraignments; aggressively question prosecution witnesses; negotiate, evaluate and advise clients on possible plea deals; and defend them at trial.
But sometimes it becomes necessary for attorneys to protect clients from themselves.
This is the case when an attorney suspects that the client may be incompetent to be criminally prosecuted and stand trial.
Here are five important factors to consider when gauging client competency:
1. Legal standards of incompetency
Every state has its own legal standard for judging competency. Criminal clients must be able to understand the nature of the charges against them and the basic roles of the courtroom participants, such as the judge and jury.
When a criminal defense attorney notices a client is having trouble actively participating in his or her own defense, either by failing to understand basic concepts or failing to reason and communicate about simple elements of the case, it is time to determine competency.
2. Causes of incompetency
Various factors can influence whether a client is competent, and these factors may change over the course of a prosecution.
The most common factors include mental health issues, intellectual deficiencies or disabilities, an extremely low IQ, and substance abuse problems.
When a defense attorney is having difficulty talking with a client about simple facts and basic legal concepts, it is time to file a legal motion requesting a competency evaluation. Defense attorneys have a duty to do this even if the client resists.
The act of filing for a competency evaluation halts the prosecution in its tracks, until a court hearing can be held and a judge's ruling made.
3. Professional evaluation
Competency comes down to expert opinions and the ruling of a judge. The court typically appoints a psychiatrist to examine the client and render an expert opinion to the court. This professional assessment often includes a review of previous mental health treatments, medical records, and IQ scores - along with observation of, and conversations with, the client. Sometimes, a defense attorney will hire his or her own psychiatrist for a second opinion. All of this leads up to a hearing before a judge, who will hear the expert opinions, weigh testimony and evidence, and then issue a final ruling on competency.
4. Subjectivity of competency rulings
A precise standard or measurement of competency is lacking. There is no single IQ number that divides competency from incompetency. Moreover, defendants who appear incompetent while on addictive substances can become competent when they are off drugs. Similarly, a client who is incompetent can become competent again when taking mental health medications.
Client competency is judged on a case-by-case basis, and the bar is relatively low: only a basic understanding of the legal proceedings, players and consequences is necessary for competency.
5. Incompetency limbo
The ultimate outcome often depends on whether the client's competency can be recovered, such as through mental health or psychiatric treatment. If it is determined the currently incompetent client can benefit from treatment, he or she may be ordered by the court into treatment, to take prescribed medications, and even to be transferred to a state hospital or referred for inpatient or outpatient care. During this time, the prosecution's case is placed on hold.
Should progress be made, the defendant will be re-evaluated. If ruled competent following another hearing, the prosecution -- and the case -- can proceed. However, the hold on the prosecution only lasts as long as the maximum time of any prison sentence for the criminal charges in the case. When it expires, the still-incompetent client no longer faces prosecution on the charges.
And if the defendant's competency cannot be recovered - such as in those with profound intellectual disabilities or traumatic head injuries - the criminal case ends as well.
Typically, this client can be released if he poses no danger to himself or others. Should the client pose a danger, he or she may meet the legal threshold to be involuntarily committed.
These days, it seems, many more clients teeter on the border between competency and incompetency. A defense attorney has a duty to protect those who are not competent enough to stand trial and protect themselves.
Marc Scaringi focuses his practice at Scaringi Law on criminal defense, pardons and expungements and family law. He can be reached toll-free at 877-LAW-2555 or email her at info@scaringilaw.com
Posted By
Scaringi & Scaringi, P.C.
Categories: