Hiring and firing: Businesses need clear policies to protect themselves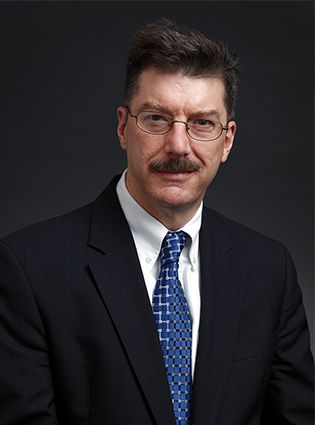 By Brian Caffrey of Scaringi Law posted in Employment Law on Wednesday, January 13, 2016.
In business the only thing harder than hiring the right employee is firing the wrong one.
Hiring and firing might be the most pivotal decisions for business success. It is difficult to find the right employee, and you need to protect your company from the employment law consequences of conducting the search, interview and hiring process. And if you think hiring is fraught with legalities, consider the firing process.
Whenever possible, I preach prevention, protection, policy, and procedure on decisions to hire, retain, manage and dismiss employees. The idea is to standardize these practices to avoid employment law pitfalls. Yet some businesses claim they're just too busy for procedure and focus solely on overall company performance.
But I speak from experience when I warn that employment decisions must be made carefully. Otherwise, that bad hiring or messy firing could result in a costly lawsuit.
Help wanted
For many employers, hiring can become a crapshoot, and firing has become a routine, if unpleasant, part of doing business. In between, these companies put up with a stream of uninspired workers who turn in poor performance, display bad habits, and commit workplace infractions.
The best way to avoid employee lawsuits is to avoid hiring bad apples from the start. Never hire someone thinking that you can just get rid of the person. Better that the job opening remains unfilled than to fill it with the wrong hire.
By the Book
Once a new employee is brought into the fold, the work is just beginning. Any company large enough to hire employees is big enough to have clear employee standards. All of this should be contained in an employee handbook that every worker can access.
New employees should be required to read the handbook and then sign a statement acknowledging their understanding of the company's rules. Each employee should receive a copy of the handbook. This can be as simple as making it available on the company's intranet or database.
Good businesses use workplace rules as teaching tools. A first mistake is a teachable moment; an opportunity to make sure the employee understands the rules and why they are in place.
Repetitive infractions show that the employee doesn't care, can't perform, or simply doesn't think there will be consequences. This is the beginning of a cancer that can eat away at a company's morale, sales and performance.
In other words, it's time for the business to act.
Parting ways
Most businesses have little trouble spotting bad employees. Well-managed businesses immediately begin documenting an employee's poor performance or noncompliance. The employee should be made aware of each infraction, which should be documented and made a part of the employee's personnel file.
Perhaps the employee will turn things around. If not, your business is building a case for the poor-performing employee's eventual dismissal. Paperwork documenting each incident helps to protect a company should a fired worker seek unemployment compensation benefits or attempt to bring a legal action.
Implementing progressive discipline begins with a supervisor issuing an initial warning for a first infraction, and it can proceed through human resources to an eventual dismissal. The record created stands as the best protection should the fired employee commence any legal action against the business.
Hiring a new worker is a hopeful time. If done right, both the employee and the business can benefit greatly. But businesses need to operate on far more than hope when hiring, managing and firing their workers.
To learn more about how Scaringi Law attorney Brian C. Caffrey can help you, email him at info@scaringilaw.com
Posted By
Scaringi & Scaringi, P.C.
Categories: