Hanging On To Your Job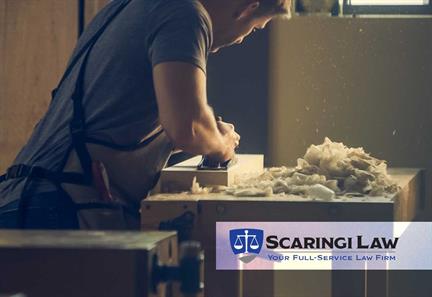 Unless you have an employment contract (usually given to higher-level executives and sales persons), are a civil service employee, or have an aggressive and effective union, you are an "employee at will" in Pennsylvania. This means, essentially, that you are employed "at the will of" the employer. When the employer no longer wants you to be in its employ, it need not employ you any longer. Thus, your employer can terminate your employment for any reason or no reason at all. Often the employee's only remedy (barring a Whistleblower Law violation, discrimination, or one of the rare public-policy exceptions to the employment-at-will doctrine), will be an unemployment compensation claim.
In modern companies, managers come and go, upper-level executives retire, new owners come along, things change. The new manager or owner will not necessarily recognize the value of the long-term, loyal employee. It is very stressful for a long-term employee about whom the new boss begins finding fault. One's job security and positive employment record are at stake, things in which the employee has invested decades of her life. Though you might not be able to keep your job if the new boss or manager is determined to get rid of you, there are things you can do to lessen the harm to your career and future employability.
First, take the high road. Know the employer's rules and follow them. Find your employee handbook and review it. Ask for one if you don't have one or can't find it. Every company of any consequence will have an employee handbook. Demonstrate to your employer that you are following the rules and doing your job. Accept that things have changed and do your best to adapt.
If the company is determined to get rid of you, don't make their job easy. Keep your cool and assert yourself without being disrespectful. Follow the rules and do your job. At this point your goal is to prevent the employer from successfully claiming at an employment hearing that you were guilty of "willful misconduct" on the job.
If the employer does fire you and you'd like to evaluate your rights and possible remedies, contact our office, at 717 657 7770, and we can talk it through together.

Posted By
Brian C. Caffrey, Esq.
Categories: