Protect Children From Details of Custody Disputes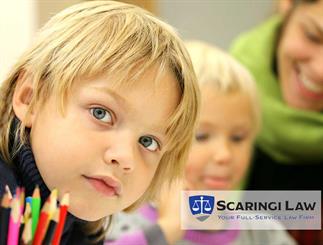 By Erin Komada Esq.
As an attorney practicing in child custody, a question that I frequently am asked by my clients is how to respond to a child who asks you a direct question about the custody action. Many of my clients feel that the child should not know about the custody action, but feel conflicted about lying to their child. The consensus of the courts is that children should be insulated from the legal proceedings and should not know every detail concerning the custody action. In fact, the less they know, the better. Furthermore, parents have a duty to protect their children, and keeping them away from the tension, stress, and animosity that can be involved in custody litigation should be a priority. Finally, in every custody case, there are numerous factors that a court must consider in awarding any form of custody. A court must assess which parent is more likely to maintain a loving, stable, consistent, and nurturing relationship with the child adequate for the child's emotional needs. 23 Pa. C.S. §5228(a)(9). If your child asks you a direct question regarding the custody action, the best answer is to provide your child with reassurance that they are safe and loved, and then deflect them to a more positive and age-appropriate activity. Additionally, a reminder should be sent to the other parent that talking about the custody litigation to the child is inappropriate. A court must also consider the attempts of a parent to turn the child against the other parent. 23 Pa. C.S. §5228(a)(8). Certainly, informing your child about every aspect of the custody action could be construed as an attempt to sour your child's opinion about the other parent.
For a consultation regarding custody, support or divorce, please Call 717 657 7770.

Posted By
Erin Komada Esq.
Categories: