Have You Been Refused a Reasonable Accommodation under the ADA?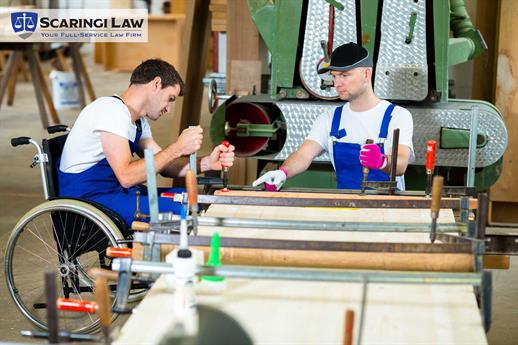 Under the federal Americans with Disabilities Act (ADA), no "covered entity" may discriminate against a "qualified individual" because of disability in regards to application, hiring, advancement, discharge, training, or other terms, conditions and privileges of employment. A "qualified individual" means an individual who, with or without reasonable accommodation, can perform the essential functions of the employment position that such individual holds or desires. The term "covered entity" includes an "employer," which means, generally, a person or company "engaged in an industry affecting commerce" that has 15 or more employees. There are some exceptions. But, under this definition, most employers will be covered by the Act.
If an otherwise qualified person with a disability can perform the essential functions of the job, but only with a reasonable accommodation, the employer must provide such a reasonable accommodation, unless it can demonstrate that the accommodation would impose an undue hardship on the operation of the business. Reasonable accommodations include job restructuring, part-time or modified work schedules, reassignment to a vacant position, acquisition or modification of equipment or devices, and appropriate modifications of policies.
There are times when employers decide they've "done enough" for a particular employee, especially when an employee with an illness has availed himself or herself of other federal protections, such as those available under the Family and Medical Leave Act. Nevertheless, an employee's returning from a medical leave does not justify denying that employee a reasonable accommodation under the ADA upon his or her return to work. (A request for an extension of leave or another leave under the ADA, however, requires close analysis.)
If you're a qualified person with a disability and have any questions about your rights under the ADA, do not hesitate to call me at 717 657 7770 to ask about a free consultation.

Posted By
Brian C. Caffrey, Esq.
Categories: