Employee Personnel File Review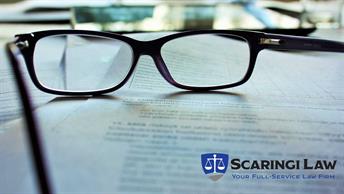 There is a relatively obscure law in PA known as "The Personnel Files Inspection Act," by which employees are granted the right to periodically review the contents of their personnel file - and even to appoint an agent to do so for them - but only while they are still employed. In a recent PA Supreme Court decision (Thomas Jefferson University Hospitals v. PA Dept. of Labor & Industry, o/b/o Elizabeth Haubrich), the Court determined that the term "employee" does not include former employees. The issue whether or not the term "employee," as used in the Act, included former employees had been litigated in an appeal to the Commonwealth Court in which I was the former employee's attorney. In that case (Beitman v. Dept. of Labor & Industry), the Commonwealth Court decided that even though a former employee (my client) terminated 2 years earlier did not qualify as an "employee" under Inspection Act, the Act should not be construed so strictly as to prevent a recently separated employee from inspecting his/her personnel file. That decision has now been over-ruled by the PA Supreme Court in the more recent case. The moral of the story is that you should take the time to review your personnel file NOW. The importance of knowing the information your personnel file contains - some of which could be conveyed to a potential employer in the future without your knowledge - cannot be overstated. In my own experience, I have found the Act to be very useful in the Employment Law area of my practice. By acting as your agent for the review of your personnel file, I can make you fully aware of any potential problems and/or inaccuracies your file may contain, so that we can then take steps to correct, or at least mitigate the information, to avoid potential problems from disclosure to a new employer.
If you need an Employment Law attorney contact Scaringi Law at 717 775 7195.

Posted By
Keith E. Kendall, Esq.
Categories: