Government Agencies Are Embracing The Digital Age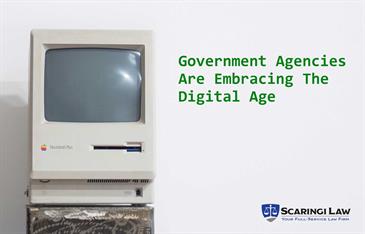 By Keith E. Kendall, Esq.
Virtually every government agency with which I have contact now conducts their business on line - at least initially. Many issues you are able to resolve though communicating with these agencies.
A wage claim, under the Wage Payment and Collection law, can be filed on line at:
https://www.dli.pa.gov/Individuals/Labor-Management-Relations/llc/Pages/Wage-Complaint-Form.aspx
This applied equally to claims by federal civilian employees. For example, a complaint to the U.S. Office of Special Counsel, such as to complain about whistleblower retaliation, can be filed at:
https://osc.gov/pages/file-complaint.aspx.
Regardless of your legal issue, it is worth your time to search online for the state, federal and/or local agency that may be able to address and resolve your legal issue(s). And, if needed, your legal team can provide guidance for search.
If you decide you need or want representation, contact Scaringi Law 717 657 7770 to have an advocate on your side.

Posted By
Keith E. Kendall, Esq.
Categories: