Waiving a liquor enforcement hearing is never smart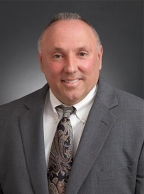 By Frank Sluzis of Scaringi Law posted in Liquor License Law on Thursday, December 18, 2014.
Despite a licensed establishment's best efforts, Pennsylvania Liquor Control Board enforcement complaints can and will occur.
As an attorney who focuses on liquor license law at Scaringi Law P.C, my advice to clients in this position always begins the same way: Never waive your rights in an enforcement action.
Sure, simply accepting the penalty and paying the fine without contest is often the quickest, easiest and most cost-efficient way to dispose of a Bureau of Liquor Control Enforcement complaint. But failing to work with an attorney who will preserve your rights could spell disaster down the road when your establishment's liquor license is up for review and renewal before the PLCB.
Take heed of the following cautionary tale of what has become known in Pennsylvania liquor law lore as the Street Road case. It refers to a former club in the Philadelphia area that no longer exists because its liquor license wasn't renewed.
It also stands as a warning to all licensees of a road that they never want to travel.
Going down the wrong 'road' with BLCE
In the Street Road case, the Philadelphia licensee faced a series of seemingly minor liquor law infractions, and the owner misguidedly followed the path of least resistance and cost. He waived his appeal rights and paid the fines. And he gave none of it a second thought - until his liquor license came up for renewal before the PLCB.
That's when the expedient disposal of those "minor" infractions came back to haunt him in a big way.
During the PLCB renewal review, the licensee's actions to waive his appeal and pay the fines without so much as an explanation or expression of regret for the alleged violations were seen as indifference. In the PLCB's eyes, this licensee simply didn't care enough about his liquor license to take the time to explain what had occurred and spell out what steps were taken to prevent similar violations in the future.
As a result, the PLCB denied the license renewal request. Worse, the licensee lost his appeal of the PLCB's denial before the Pennsylvania Supreme Court.
Thus, the Street Road case set a Pennsylvania precedent: Licensed establishments in the state risked losing their liquor licenses at renewal if they waived appeal rights in enforcement actions.
Clearly, a new legal strategy for dealing with BLCE complaints was needed for establishments to protect their licenses.
What signal will you send to the PLCB?
It's important to realize how vulnerable all licensed establishments are to falling victim to a BLCE complaint and investigation. Under state law, the BLCE must investigate any compliant it receives, even anonymous ones. This policy leads to many enforcement actions and infractions.
The only thing a licensee can control, beyond the professional and compliant operation of his or her establishment, is how he or she responds when the BLCE issues notice of a violation.
Don't make the mistake of thinking any violation is minor. It's not. Rather, any violation has the potential to impact your liquor license. So don't think about waiving your appeal rights before an administrative law judge and allowing the judge to set a fine and penalty without your input.
This does not mean that I favor the route of full litigation in every enforcement case. Rather, I advise all my licensee clients to answer every complaint and preserve all appeal rights before the BLCE and its administrative law judge.
But this doesn't mean litigating every infraction, which admittedly would be costly and time-consuming.
Instead, I often advise licensees to enter what is called a stipulation of fact in lieu of a hearing. This is not a waiver, and all appeal rights are preserved.
Moreover, the facts in the stipulation can be negotiated by the parties. This is key, because the stipulation will then stand as the licensee's response to the enforcement complaint in the official record, which will be reviewed by the PLCB when the license is up for renewal.
When I negotiate a stipulation for my licensee clients, I press the BLCE to include the establishment's side of the story, including an expression of regret for the infraction and spelling out actions taken to prevent violations of a similar nature. Indeed, I even negotiate the recommended penalty or fine in the enforcement case.
This strategy sends a signal to the PLCB that the licensee views every official complaint seriously.
Sending the right message to the PLCB
The bottom line is that after Street Road, licensees have to make sure they are preserving their rights and creating the right kind of record that will be reviewed at renewal time.
You might not have to litigate, but you'll want an experienced liquor law attorney who can assist your establishment in responding to BLCE actions with the full set of facts, an earnest expression of regret and a detailed explanation of remedial measures taken and a negotiated penalty or fine.
That's sending the signal that your Pennsylvania liquor license is the most important asset to your business - bar none.
And it might just save your license the next time the PLCB examines your record at renewal time.
To learn more about how Scaringi Law attorney Frank C. Sluzis can help you, call him toll-free at 877-LAW-2555 or email him at info@scaringilaw.com
Posted By
Scaringi & Scaringi, P.C.
Categories: