Frank C. Sluzis, Esq.
Senior Associate Attorney
Chair – Restaurant, Bar, and Hospitality Section
Chair – Workers' Compensation Section
Attorney Frank C. Sluzis became a part of the team at Scaringi Law in 2007, bringing with him 25+ years of legal experience and insight. Mr. Sluzis has a diverse legal background, devoting his practice to representing clients in cases involving workers' comp, family law, criminal charges, municipal law, liquor license matters, and more.
He has brought more than 100 criminal cases to trial, with several being homicide cases. Mr. Sluzis has spent significant time developing his criminal defense practice, working on cases involving sex crimes, white collar crimes, drug offenses, and other serious crimes in both state and federal courts across Pennsylvania. Mr. Sluzis is also certified to represent clients in capital cases.
In addition to his criminal defense practice, Mr. Sluzis has been heavily involved in family law matters, handling cases related to divorce and support matters. He is a former Divorce Master of Dauphin County and Divorce and Support Court Master in Schuylkill County, further solidifying his reputation in this area of law. He has been involved in many cases related to divorce, alimony, and custody, providing recommended rulings to the presiding judges in such cases. Mr. Sluzis has truly invaluable experience in the area of family law that few other attorneys can offer.
As the former Chief Prosecutor of the Pennsylvania Liquor Control Board (PLCB) Nuisance Bar program and former Assistant Counsel to the PLCB, Mr. Sluzis is also well-versed on liquor license matters. During this time, he gained extensive experience in such matters, developing a strong understanding of the laws and intricacies related to liquor license citations, enforcement, and forfeitures. He now guides clients on the purchase, renewal, sale, and determination of value in regards to liquor licenses and related laws, including commercial and civil litigation. Mr. Sluzis is a member of the Pennsylvania Restaurant & Lodging Association – a statewide association of restaurants, bars and hotels. Mr. Sluzis currently serves on two committees: Alcohol Service and Government Affairs where he is frequently called upon to provide his expertise on Pennsylvania's liquor laws and regulations.
Another focus of Mr. Sluzis is the area of workers' compensation. He previously served as Regional Counsel to the Pennsylvania Bureau of Workers' Compensation, where he would advise the Administrative Law Judges presiding over workers' comp hearings and deciding on cases. Now, Mr. Sluzis has thorough knowledge related to representing such cases on behalf of workers, using his experience to advocate on behalf of the injured.
Over the course of his career, Mr. Sluzis has worked to establish a municipal law practice, serving as the former solicitor to Newport Borough, Perry County.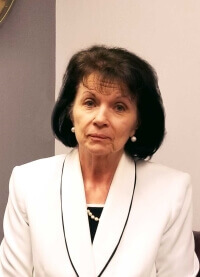 Legal Assistant:
Attorney Sluzis is assisted by his paralegal,
Amy M. Brady
. She holds a Bachelor of Science in Legal Studies. In 2013, Ms. Brady joined Scaringi Law and has over 8 years of experience as a paralegal. She takes great interest in Mr. Sluzis's clients and their cases. Ms. Brady is a true partner to Mr. Sluzis and is always willing and able to take care of any client need or request.
Year Joined Firm
Areas of Practice
Criminal Defense
Family Law
Workers' Compensation
Liquor License Law
Municipal Law
Small Games of Chance
Bar Admissions
Pennsylvania, 1984
U.S. District Court Eastern District of Pennsylvania
U.S. District Court Middle District of Pennsylvania
Temple University James E. Beasley School of Law, Philadelphia, Pennsylvania
Elizabethtown College, Elizabethtown, Pennsylvania
Frank C. Sluzis, Attorney at Law, Elizabethtown, PA, 2006 - 2007
Dauphin County, Divorce Court Master, 2006 - 2007
Elliott, Greenleaf, Siedzikowski & Balaban, Harrisburg, PA, Associate Attorney, 2005 - 2006
Pennsylvania Liquor Control Board (PLCB), Office of Chief Counsel, Former Assistant Counsel
PLCB Nuisance Bar Program, Harrisburg, PA, Chief Prosecutor, 2001 - 2005
Sluzis & Markosky, Attorneys at Law, PC, Shenandoah, PA, Partner, 1999 - 2001
Frank C. Sluzis, Attorney at Law, Shenandoah, PA, Solo Practitioner, 1993 - 1999
Schuylkill County Divorce and Support Court Master, Pottsville, PA, Master, 1993 - 1998
Schuylkill County Domestic Relations Office, Pottsville, PA, Staff Attorney, 1990 - 1993
DeSantis & Menconi, Attorneys at Law, Tamaqua, PA, Associate Attorney, 1990 - 1993
Commonwealth of Pennsylvania, Department of Labor and Industry, Bureau of Workers' Compensation, Harrisburg, PA, Regional Counsel, 1987 - 1990
Anthony J. Miernicki, Attorney at Law, PC, Shenandoah, PA, Associate Attorney, 1985 - 1987
The Hon. Edwin Naythons, United States Magistrate, United States Courthouse, Philadelphia, PA, Law Clerk, 1983 - 1984
Elderly Law Project, Temple University, Philadelphia, Student Attorney, 1982 - 1983
American Bar Association
Pennsylvania Bar Association

Administrative Law Section
Criminal Law Section
Family Law Section
Workers' Compensation Section

American Association for Justice
Federal Bar Association
St. Thomas Moore Society of Central Pennsylvania
Pennsylvania Association of Criminal Defense Lawyers
Pennsylvania Restaurant and Lodging Association Alcohol Service Committee

Bio
Education
Employment
Professional Associations
Case Results