PFAs aren't just for women: 5 reasons men need protection, too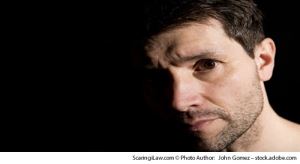 By Erin Zimmerer of Scaringi Law posted in Family Law on Thursday, November 17, 2016.
It's something seldom talked about, especially among men, but they, too, can be the victims of domestic violence and abuse.
Unlike women victims, however, most men do not file for a Protection from Abuse order, or PFA. Often, they suffer in silence out of the stigma and the shame, fearing that securing a PFA is not "manly."
Here are five reasons why physically victimized men should file for a PFA:
1. Violence is violence
One of the biggest reasons men eschew PFAs is that a woman's hitting, scratching, slapping, kicking and even throwing of objects rarely causes significant injury. But this kind of thinking is deeply flawed.
Violence is violence. While a male victim may initially escape injury, there's no guarantee this will always be the case. What if next time the woman wields a dangerous weapon or does something more damaging, such as push him down a set of stairs?
Serious injury may only be a matter of time.
2. Violence can beget more violence
Often, when a man is facing physical abuse, he chooses to accept the punishment without retaliation. But his self-control may not last. Things have a way of spiraling out of control, and abuse can escalate.
The abuser often heightens the physical abuse in order to feel it is having the same impact or reaction.
Should the woman strike a blow that causes real pain, the male victim could reach a breaking point - and strike back. Now, he, too, is the perpetrator of domestic violence and could well become the subject of arrest, criminal charges - and a PFA. The tables can turn on a dime.
3. Violence masks underlying issues
Violence in a relationship often grows out of deeper issues, such as substance abuse, mental illness or psychological problems.
Since violence may indicate deeper problems, putting up with abuse only prolongs the suffering of all involved - including the perpetrator.
By filing for a PFA, a male victim could provide the wake-up call that finally changes the entire dysfunctional dynamic of the relationship.
4. Do it for the children
Any child witnessing violent confrontations could suffer long-lasting psychological issues. Dysfunction isn't confined to the relationship that turns physical in front of children. The damaging effects can seep into a child's psyche.
The long-term fallout can be a cycle of violence that extends for multiple generations. The children may turn to violence to solve problems in their own adult relationships because this is what they witnessed -- a terrible family legacy.
So, if a father can't be compelled to seek a PFA for his own protection, he should do it for his children.
5. Establish a record
Seeking a PFA might break the cycle of violence and spur the parties to seek professional help and counseling. When this doesn't work, the PFA can at least help to provide some clarity in the various family law matters that often accompany a relationship's demise.
A PFA, along with any accompanying police reports, put the physical abuse on public record. This can become important evidence, especially in child custody cases.
While PFAs should never be used to game the system when it comes to divorce, property settlements and child custody, a legitimate PFA, along with the police records that often accompany them, can help establish a record that has a profound impact on child custody cases.
By refusing to file for a PFA, men facing abuse may undermine their own best interests in child custody and other family law matters.
It's time for male victims to break the cycle by standing up for their well-being, the well-being of their children and even the well-being of their violent partners.
PFAs provide men with a simple, straightforward means of breaking the cycle of violence and pointing their dysfunctional relationships toward possible professional help and healing.
With the help of an experienced attorney, these men must make the first move to help themselves.
Erin Zimmerer focuses her practice at Scaringi Law on criminal law, federal criminal law and family law. She can be reached toll free at 877-LAW-2555 or at info@scaringilaw.com
Posted By
Scaringi & Scaringi, P.C.
Categories: