The Value Of Insurance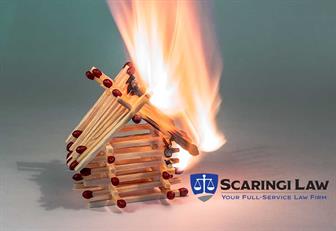 Most people have various kinds of insurance: car insurance, homeowners insurance, health insurance; but they don't always fully appreciate how it operates and what its value is. Separating from our discussion health insurance, which has become less a means of shifting risks and more a way of indemnifying expenses incurred, insurance functions to shift risks from the insured—the consumer—to the insurer—the insurance company, in exchange for the payment of a premium. Homeowners insurance is a good example of this arrangement. Your house could be worth hundreds of thousands of dollars; but in exchange for your annual premium, the insurer, provided all of the terms and conditions of the policy are met, will pay to repair or rebuild your house, should it be damaged or destroyed by fire or other covered perils. Most people would consider this a pretty good deal. Insurance companies are usually better able than you are to take on this risk, because they have assets—capital—with which to pay for the minority of policy holders' covered risks that are realized, while profiting from those that are never realized, with something left over to add to capital that can be used to cover a greater number of risks and provide a return for investors.
What people sometimes don't understand is that an insurance policy is a contract, and one of the hallmarks of our legal system is freedom of and respect for contracts. Courts will enforce insurance policies in accordance with their terms. People can be surprised (and disgusted) to learn, "My insurance won't pay for this." Such news usually results from an insurer's conclusion that the loss suffered is either not covered at all, or excluded from coverage that you do have. (The two are the same in their effect.)
Of course, consumers, especially of business insurance and car insurance, have some choices of coverages, called "endorsements" in some types of insurance. This is your opportunity—before you pay the first premium—to choose coverages that could make a big difference to you financially later.
If the stakes are high enough, disputes over insurance coverage can lead to questions, or even to litigation. Sometimes, a middle road—a negotiated resolution—can be found. If you find yourself in a dispute with an insurance company over coverage, give our office a call at 717 657 7770. I'd be happy to discuss your situation with you and talk about how a solution might be found.

Posted By
Brian C. Caffrey, Esq.
Categories: