Cost of Do It Yourself Legal Agreements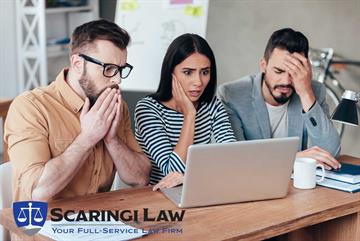 By Erin Komada Esq.
The advent of self-help legal websites has created some headaches for people trying to navigate the legal system on their own. I've come upon numerous people who have used a form they found online or created on their own.
A great example of 'Agreements' people expect to be legally binding (but are not) are agreements between estranged parents not to file for child support. The right to child support is the child's right, although the custodial parent receives the support on behalf of the child. An agreement not to sue the other parent for child support is not legally enforceable because the parents do not have the authority to waive the child's right to receive support. See Nicholson v. Combs, 550 Pa. 23 (1997). Unfortunately, I have had to tell these folks that the document they intended to be legally binding did not offer the protection they intended.
In such cases, we often spend a lot of time trying to undo the errors resulting from these do-it-yourself documents, just to accomplish what should have been done in the first place. Sometimes by the time these issues reach my office, the circumstances between the parties are vastly different and what could have been resolved by a well-drafted, valid legal document has evolved into a contentious issue that has to be litigated. Before you attempt to obtain legal remedies on your own, consider whether possibly saving a few dollars now is worth the headache, time, and cost of repairing a bad decision later.

Posted By
By Erin K. Komada Esq.
Categories: