Don't let your loved ones end up in the poor house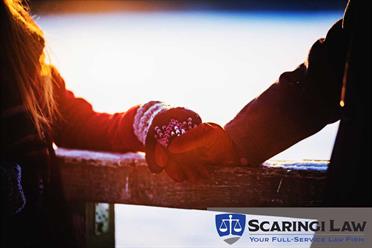 By Kelly M. Walsh Esq.
I met with someone who had been the dependent partner in a relationship for many years, but the couple was not legally married. They had discussed their intentions as to how the other would be provided for upon either's death, and believed their families understood and agreed. However, they did not make sure the deed to their home actually reflected their intention, and did not set up any estate planning documents to render their intentions legally binding.
When the breadwinner partner passed away, the dependent partner ended up in financial ruin, learning for the first time that the deed did not transfer the breadwinner partner's interest upon death to the dependent partner; nor did the administration of the estate provide anything to the dependent partner. The dependent partner had lost everything, and came to me considering bankruptcy.
If only the couple had come to us a year earlier, we could have easily prevented this tragedy. With some basic estate planning, the dependent partner could have been provided for.
Even someone who has an estate plan should periodically consult with an attorney to ensure it has not been invalidated by changes in the law or changes in their life circumstances. If you have any doubt that your estate plan is well thought out and firmly in place, call Scaringi Law at 717 657 7770 to schedule an appointment. A brief consultation may save your loved ones from devastating consequences.

Posted By
Kelly M. Walsh Esq.
Categories: