Divorce Can Be Stressful - Have an Advocate that Listens
By Kelly M. Walsh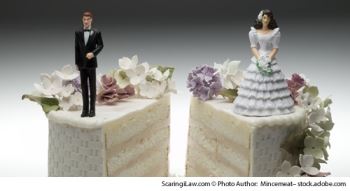 Divorce is one of the most stressful events one will ever endure. On the Holmes-Rahe stress scale, divorce is ranked as the second most stressful life event a person could possibly face, outranking even the stress of detention in jail. If you are going through a divorce, it is only natural that you feel overwhelmed, which is why you enlist in legal services that will do more for you than simply provide you with technical advice.
At Scaringi Law, our Harrisburg family law attorneys go above and beyond simply representing clients and guiding them through the legal process and fighting their legal battles. One of the most valuable services we provide our clients is our willingness to listen. A person going through a divorce needs an ally, as they need someone to listen to their concerns and take those concerns into consideration when developing a strategy for their case.
A surprisingly large majority of people who consult with our legal team thank us for really listening to them. The way in which this happens leads us to believe they have not been listened to in a very long time--and this is something we refuse to accept as the standard. Our firm, Scaringi Law, is comprised of professional individuals you can rely on during this difficult time.
Contact Our Harrisburg Family Law Attorneys Today
Having a Harrisburg family lawyer to really listen to you should not be unexpected or out of the ordinary. It is essential your attorney to listen to you, understand your goals, and ensure their legal strategy is appropriately tailored to meet your goals. At Scaringi Law, we fight your legal battles until they are completely resolved. When you retain our firm to represent you in your divorce, you can rest assured you are in the hands of a trusted ally and advocate who won't give up on you.
Interested in speaking to a member of our firm? Don't hesitate to contact us by calling (717) 775-7195.
Posted By
Kelly M. Walsh, Esq.
Categories: