In a bankruptcy, mortgage company fees can be challenged
By Scaringi Law Attorney Kelly M. Walsh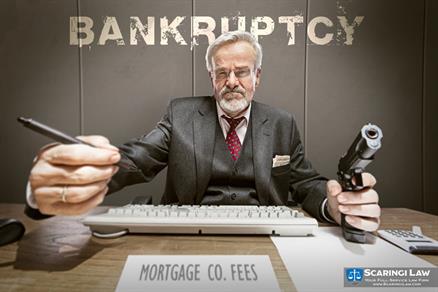 In a bankruptcy case, mortgage companies are permitted to file a form requiring the debtor to pay the mortgage company's expenses, such as attorney's fees, the mortgage company incurred within the last 180 days before filing the form. If the debtor's bankruptcy attorney does nothing, the debtor will always be required to pay those additional fees to the mortgage company to avoid default. Most debtor's attorneys will never even consider challenging the mortgage company's, usually unsupported, request for additional fees. Yet, the debtor is clearly entitled to do so.
A mortgage company filed such a form in one of my cases. I reviewed it and noticed it was missing critical information. The fees seemed suspiciously high, yet the mortgage company had not been very active in the case over the previous 180 days. I filed a response to put the mortgage company to its burden of proof that it had actually incurred the fees it sought and that they were actually incurred within the 180-day time limit. When the mortgage company was required to provide proof, it fell short. The judge's order reduced the amount my client was required to pay to about half of what the mortgage company originally alleged on their form.
As a client, you have the right to choose an attorney that will fight for you, tooth and nail. In the case of a bankruptcy, literally every penny counts, and at Scaringi Law, we treat your case as if it was our very own case. We dig. We question. We rebuke. And we don't settle for anything less than what you deserve.

Posted By
Kelly M. Walsh, Esq.
Categories: