Penalties Are Tougher On CDL Drivers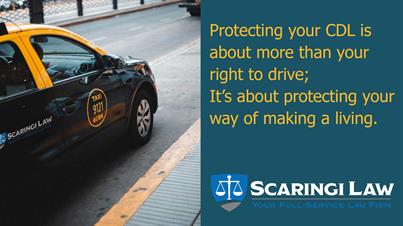 As any driver with a Commercial Driver's License (CDL) is aware, consequences they face for traffic violations differ from those faced by drivers with only a "regular," Class C license. Certain offenses can have employment or legal consequences for CDL drivers that other drivers do not face.
For many of these offenses, it matters not whether the CDL driver was operating a commercial vehicle at the time of being charged. For example, a conviction for DUI in a personal vehicle will result in a one-year suspension of one's CDL privileges, even if they receive no suspension or a lesser suspension of their Class C license. A second DUI offense will result in a lifetime disqualification of one's CDL privileges.
It is important for CDL drivers to consider the employment, insurance, and legal consequences attendant to any traffic offense charged – whether in a personal or a commercial vehicle – before deciding how to address the charges. If you are a CDL driver charged with traffic offenses, contact Scaringi Law's experienced traffic attorneys to advise you on your rights and, if necessary, fight to save your job and license.
At Scaringi Law we know defense of your CDL is about more than driving privileges, it's about your income. Hire the best attorney to defend it, hire Scaringi Law. 717 657 7770.
Posted By
Scaringi Law
Categories: