Tweet, Post, Jail.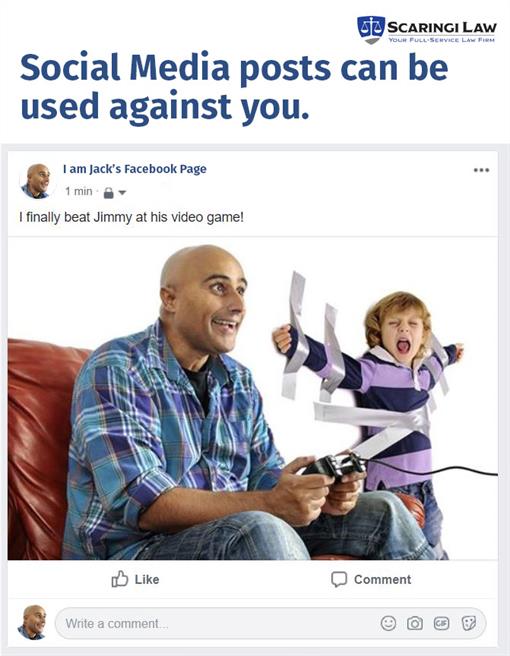 With the continuing pervasiveness of social media in our lives, I find myself often advising clients to be wary of what they post on these platforms. Regardless of the type of case, posting about it on social media is generally not a good idea.
In custody cases, I have had numerous parents show me social media posts made by the other parent. It may be a nasty remark about the judge involved in the case. It may be a diatribe about how they refuse to co-parent reasonably due to some perceived past transgressions. It may even just be a picture of the child(ren) that was taken in jest but appears to portray a dangerous situation. In one case, a parent posted a picture of their five-year-old child holding a large bottle of liquor. I never did learn the entire backstory of the photograph, but I don't believe the parent was actually allowing the child to drink liquor – I think it was simply meant to be funny. The judge, however, did not find it humorous and opined that the picture at the very least showed poor judgment on the part of that parent, and seemed to suggest that the parent was consuming alcohol to an unsafe degree with the child in their care.
Increasingly, the police, and potential employers, check people's social media to gather information. This might show drinking habits (a big problem if you are later in an auto-accident and/or under age), known associates and location. Even benign posts may give more information than you intended; a picture of the deep-fried onion, that came with your meal, may enable law enforcement to be waiting for you outside the steakhouse you are eating at for those unpaid traffic tickets. In one instance, police were able to identify the youths who broke into a house and stole several firearms from the Instagram photos the boys snapped of themselves posing with the weapons while still in the same home.
If you are involved in any legal matter, please be careful what you post and consider the ramifications once your post is admitted into evidence in a court of record.
Social media can be a valuable way to share information with your friends and family. Scaringi Law has a social media presence and should you want to learn more about Scaringi Law or legal matters in general we can be found on Facebook, Twitter and YouTube, but for the best answers to your legal needs schedule a consultation by calling 717 657 7770.
Posted By
Scaringi Law
Categories: