My Creditor Got A Judgment Against Me.  Is It Too Late For Bankruptcy?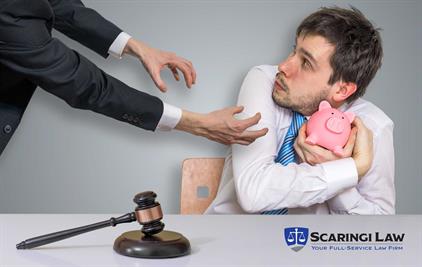 By Kelly M. Walsh
Many people do not realize that their debts have gotten out of hand until after the sheriff starts knocking on their door to serve them with complaints filed by their creditors. When the account has escalated to that stage, the debtor is in a bad position. When the creditor obtains a civil judgment, the creditor gains the upper hand and is less inclined to cooperate with the debtor.
A civil judgment in Pennsylvania automatically places a lien on all real estate owned by the judgment debtor at the date of the judgment, and any real estate the debtor later purchases. Even if the debtor does not own any real estate, judgment creditors are entitled to levy personal property. This may take the form of a sheriff going to the debtor's home and auctioning off the debtor's possessions. It may also take the form of freezing funds in the debtor's bank account, which may last for months at a time, and preventing the debtor from meeting all other obligations and necessary living expenses.
When someone who has a civil judgment comes to me for help with their creditors, they often behave as if they have already been defeated. They assume there is probably nothing I can do for them now, and scold themselves for not considering bankruptcy before they reached this escalated status. The truth is, in most cases, I can still successfully discharge the judgment debt.
"But how is that possible if the judgment creditor has a lien on real estate?" you might ask. "I thought mortgages didn't get discharged."
Yes and no. Secured creditors typically retain their liens in bankruptcy unless they can be avoided. Mortgage liens cannot be avoided, and mortgages must be paid so long as you want to keep the real estate. Judicial liens that are created solely by a judgment in a civil case are a different matter.
Federal bankruptcy law defines what makes a secured creditor secured. Where that definition conflicts with State law, the Federal Bankruptcy law prevails. This allows us an opportunity in bankruptcy to override the state law that gives a judgment creditor a lien on your house. If the value of your house is less than what you owe on your mortgage, and there is no equity for the judgment lien to attach to, we can have a bankruptcy court determine that the judgment is an unsecured debt and strip its lien off your house. Even if there is some equity in the house for the judgment to attach to, it is still possible to strip off a judicial lien so long as the amount of equity is within certain limits.
Once the lien is removed and the judgement is just an ordinary unsecured debt, it is often possible to discharge the judgment debt in bankruptcy with no payment or without being required to pay the full amount that is owed.
If your creditors are aggressively pursuing collections against you, even if they have already won a judgment, contact Scaringi Law 717 657 7770 to find out more information about your options.

Posted By
Kelly M. Walsh, Esq.
Categories: