PA Superior Court Rules Against Another Injury Plaintiff Trying to Get Venue Against a Corporate Defendant in Philadelphia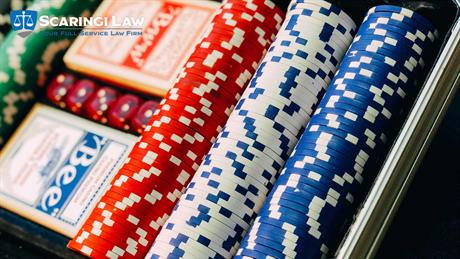 By: Marc A. Scaringi, Esq.
The Pa Superior Court has ruled against another plaintiff attempting to sue a corporation in Philadelphia County. Last week I wrote about how a different plaintiff tried to sue Norfolk Southern railroad in Philadelphia – despite no connection by the plaintiff or defendant to Philadelphia – simply because Norfolk registered to do business in Pennsylvania. The Pa Superior Court in Mallory v. Norfolk Southern Railway Co. held that a foreign (i.e. out of state) corporation simply registering to do business in Pennsylvania does not subject that corporation to personal jurisdiction in Pennsylvania. But, as we know, plaintiffs love Philadelphia juries and continue to look for creative ways to get their injury cases heard in that county. Now, in the case of Anthony v. Parx Casino 2018 Pa. Super. 162 (June 12, 2018), another plaintiff takes a shot. This plaintiff was allegedly injured at the Parx casino located in Bucks County. Preferring a Philadelphia jury over a Bucks County jury, the plaintiff sued the casino in Philadelphia. The plaintiff could not establish venue in Philadelphia under the Rules of Civil Procedure because Parx did not have a registered office or principal place of business there, did not regularly conduct business there, the cause of action did not arise there and no transaction or occurrence, out of which the cause of action arose, took place there. So, the plaintiff got creative. It argued Parx has a "sister" corporation located in Philadelphia and as such the plaintiff should be permitted to sue Parx there. However, the Court held a corporation is not subject to venue based solely upon the business activities of a "sister" corporation (whatever that is) in the jurisdiction in question. Plaintiff then argued he should be able to sue Parx in Philadelphia because Parx is actively trying to get a casino license in that county. However, the Court held the anticipated issuance of a casino license for a casino to be located in Philadelphia does not create either the quality or quantity of acts necessary to sustain venue in Philadelphia. At the end of the day, this is another ruling in favor of strict interpretation of the Rules of Civil Procedure on venue, which is very important to prevent forum shopping that seems to be rampant among plaintiffs in injury cases.
If you are a business owner or a principal officer in a business and have questions about venue or jurisdiction in Philadelphia county or Pennsylvania, please do not hesitate to contact Scaring Law. We serve as outside counsel to many Pennsylvania-based and foreign corporations and businesses doing business in Pennsylvania.

Posted By
Marc A. Scaringi, Esq.
Categories: