There Are Ways To Keep Your License After A DUI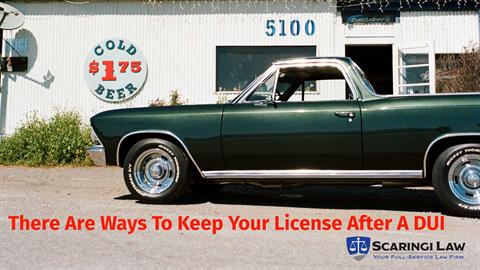 I had a client recently who was charged with Driving Under the Influence (DUI) after an accident that totaled his vehicle. Given the particular facts of the case, he knew that he was facing certain criminal consequences, and begrudgingly accepted his punishment. The more important issue to him was the fact that the conviction would result in a 12-month suspension of his driving privileges. He has a lengthy commute to his job and was certain he would lose his employment. Fortunately, we were able to help him through the process of taking advantage of Pennsylvania's new ignition interlock law. PennDOT issued him an ignition interlock limited license and he is allowed to drive his new car that he had equipped with the required ignition interlock device. As a result, he was able to keep his job.
If you are involved in a DUI prosecution, call me at Scaringi Law 717 657 7770 to discuss your options including the potential to maintain your driving privileges.
Posted By
Scaringi Law
Categories: