CDL Drivers - Keep an Eye on Your Records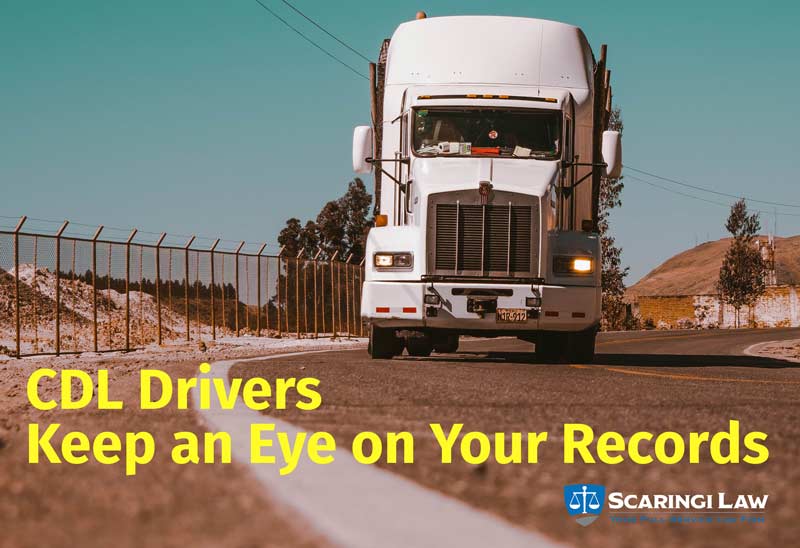 According to the Federal Motor Carrier Safety Administration ("FMCSA"), commercial drivers who drive vehicles requiring a Commercial Driver's License ("CDL") must meet certain requirements. They must:
"Self-certify", meaning that they must declare to their State Driver Licensing Agency ("SDLA") that they only operate or expect to operate commercially in 1 of 4 possible categories with their CDL;
Obtain and maintain a valid Medical Examiner's Certificate; and
Provide to their SDLA a copy of their Medical Examiner's Certificate ("MEC").
The third requirement regarding the provision of the MEC to the appropriate SDLA has, at times, been an issue for clients licensed through PennDOT as well as those licensed in other jurisdictions throughout the United States.
It is very important for CDL-licensed drivers to ensure that their SDLA has properly updated their records. Otherwise, Pennsylvania law enforcement may impose a very expensive and potentially career-damaging fine for driving with a suspended, revoked, canceled or recalled CDL license.
Should you find yourself in this situation, call Scaringi Law, 717 657 7770, to speak with an experienced attorney who can assist in your matter.
Posted By
Scaringi Law
Categories: