Drivers – Don't Ignore Traffic Citations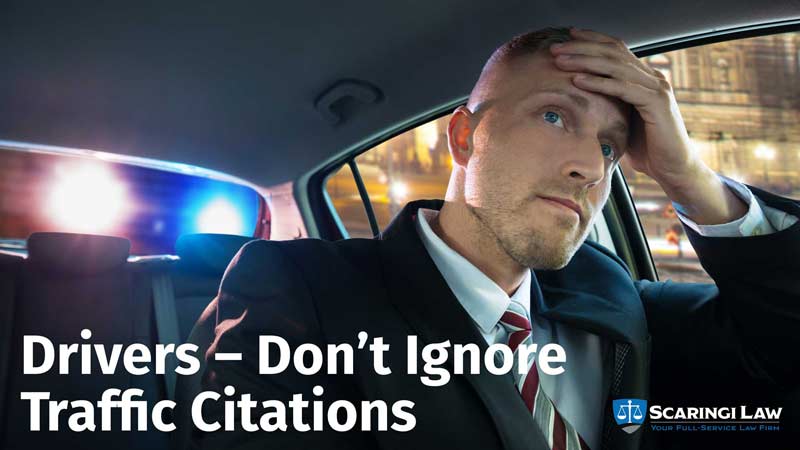 Most of us, at one time or another, have been issued a traffic ticket, either for a moving violation or parking violation. While traffic citations are viewed, generally, as minor infractions, they are in fact criminal offenses and codified as such under the Pennsylvania Motor Vehicle Code. Most traffic violations are categorized as "summary offenses". To put this into context, disorderly conduct, first offense shoplifting, and criminal mischief are also categorized as summary offenses. The point is, traffic citations should not be taken lightly and most importantly, cannot be ignored as doing so can result in serious consequences.
Once an individual receives a traffic citation or citations, they must respond within ten (10) days to the Magisterial District Court in which it was filed by Pennsylvania law enforcement. Failure to do so will ultimately result in a suspension of driver's license and the issuance of either a summons or arrest warrant.
If you have been issued a traffic citation, call Scaringi Law 717 657 7770 to speak with an experienced attorney who can assist in your matter.
Posted By
Scaringi Law
Categories: