What Is A "No-Fault" Divorce?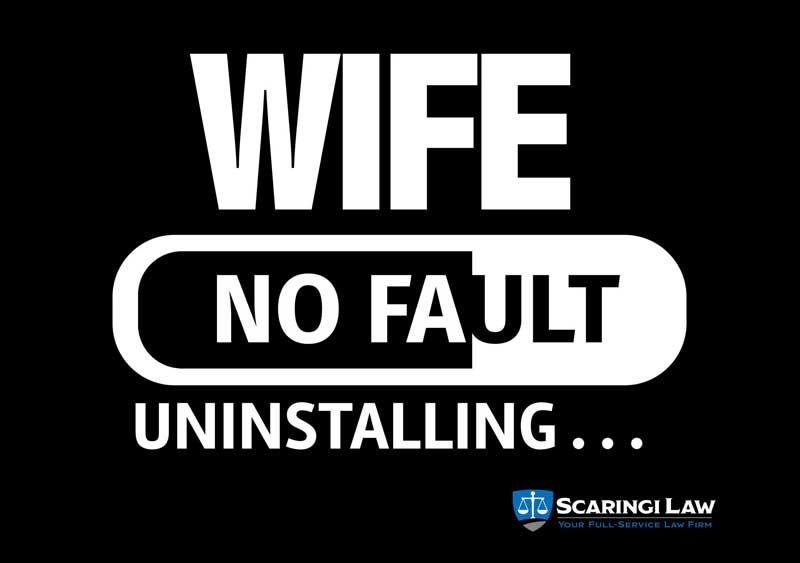 The concept of fault, in the context of divorce, connotes in most the assessment of blame as to why the relationship has ended. One may believe that their marriage has deteriorated because, for example, their spouse spends too much time at work or fails to provide adequate emotional support. It's their spouse's fault that the marriage is over. It is true that the actions of a spouse may provide grounds for divorce in Pennsylvania, but those grounds are very specific, limited in scope, and, believe it or not, infrequently invoked. The practical reality is that most divorce matters proceed and are ultimately resolved utilizing "no-fault" provisions within Pennsylvania statutory law.
Regarding fault-based grounds for divorce, Pennsylvania, under 23 Pa.C.S. § 3301(a), may grant a divorce when it is judged that the other spouse has:
(1) Committed willful and malicious desertion, and absence from the habitation of the injured and innocent spouse, without a reasonable cause, for the period of one or more years.
(2) Committed adultery.
(3) By cruel and barbarous treatment, endangered the life or health of the injured and innocent spouse.
(4) Knowingly entered into a bigamous marriage while a former marriage is still subsisting.
(5) Been sentenced to imprisonment for a term of two or more years upon conviction of having committed a crime.
(6) Offered such indignities to the innocent and injured spouse as to render that spouse's condition intolerable and life burdensome.
A party may proceed under any one or more of the above-referenced grounds as the basis for their request that the court grant a divorce. Unlike no-fault grounds for divorce, fault-based grounds do not require a waiting period between the time that the divorce complaint is filed and the issuance of a divorce decree. This is of particular import in matters involving domestic violence and physical abuse. Additionally, fault-based grounds are considered in the determination of spousal support, alimony pendente lite, alimony and in matters involving child custody.
The potential protections and benefits are evident. However, most pursue no-fault grounds as the basis of their divorce, even in matters that fall squarely in the fault-based category. Why? Fault-based divorces do not, in many instances, provide, in the eyes of the spouse, assurances worthy of the added time, expense and stress associated with such a pursuit. To elaborate, fault must be proven by the moving party in fault-based grounds for divorce. This means that a hearing or hearings will be conducted to determine the veracity of the claims put forth. This can be a lengthy, expensive and stressful process, particularly when compared to a no-fault divorce. Additionally, fault-based grounds are not considered when equitable distribution of marital assets is pursued.
We've discussed the reasons why fault-based grounds for divorce exist and why one would pursue or not pursue that option. But what exactly is a "no-fault" divorce? 23 Pa.C.S. § 3301(c) and (d), provide two (2) separate grounds for divorce that do not consider fault from either party when granting a divorce. The first is by mutual consent of the parties, which means that the court may grant a divorce when the parties agree that the marriage is irretrievably broken. The second is by irretrievable breakdown, which means that the moving party alleges that the marriage is irretrievably broken and avers that the parties have been living separate and apart for at least one (1) year. Each of the above options are generally straightforward, less expensive and require fewer, if any, court proceedings.
We at Scaring Law understand the importance of counseling our clients toward the most appropriate and favorable pathway to divorce. Ask our Family Law Attorneys about a free consultation, call 717 657 7770.
Posted By
Scaringi Law
Categories: