"I'm Going to Sue!"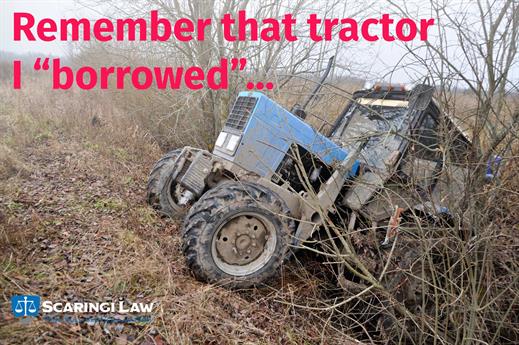 The Pennsylvania Rules of Criminal Procedure authorize judges, when sentencing convicted individuals, to impose payment of restitution as a condition of the sentence. This is a powerful tool that allows the courts to force wrongdoers to make their victims whole financially.
I am surprised by how often I get calls from prospective clients wanting to sue someone due to having been wronged in some way, but having not considered also getting the police involved. I spoke to someone recently who had the title to their vehicle stolen from their home, taken to PennDOT and fraudulently transferred. I told them they may well have a civil claim for monies lost as a result of this fraudulent act, but that the first thing they should do is call the police. The conduct they described would constitute at least theft and fraud, and likely also burglary. The police will investigate and file charges against the thief, who will eventually be convicted of some offense in criminal court and ordered by the judge to pay restitution for any financial loss suffered by the victim. In this particular situation, the sentencing judge would probably also try to craft an order that forced the convicted person to take any steps necessary to have the title restored to its rightful owner.
If your personal or property rights have been violated by someone, contact Scaringi Law's experienced attorneys,717 657 7770, to help you navigate the potential legal avenues that will restore your rights.
Posted By
Scaringi Law
Categories: